Rajasthan Assembly on Thursday has cleared a bill of  for making amendment to Right to Education Act, 2009 to improve present standards of education . Taking the initiative by removing the provision of passing of students till class 8 and instead assessing them based on their performance.The right to education act 2015 was one among the four bills which the House has passed amid ruckus  by the opposition.
"Rajasthan is the first state in the country to do so and this will improve quality of education," Minister of State for Primary and Secondary Education Vasudev Devnani said before the bill was passed.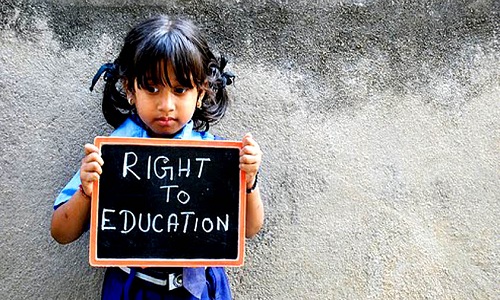 This amendment was made in the bill of Right to Education Act for improving the quality of education of students and they will be evaluated based on their performance. Leader of Opposition Rameshwar Dudi and other opposition members have raised the issue as soon as the House begun at 11 am storming into the well and created uproar. Further the other two bills passed by the house are related to two private universities and amendments in Rajasthan Secondary Education Act 1957 which were postponed earlier.
Section 16 was amended by adding a condition which says, "If a child has not achieved class appropriate learning level in a class, he may be held back in that class".
Section 21 was also amended which provides constitution and functions of a school management in certain categories. The committee will ensure that teachers will perform their duties as per section 24 of the act. The newly constituted body CABE also favored cancellation of Promoting policy upto class 8 and bringing back board exam for class 10, there was a meeting held in August which suggested that policy should be end stage by stage  and re-introducing promotion from class 5 onwards.