Rajasthan government has issued an announcement to avail five percent reservation to Gujjars and other Special Backward Classes (SBC) in accordance which Assembly has passed a bill a month ago. Notification was issued during wake hours of yesterday, Department of Personnel, expresses that Rajasthan Specific Backward Classes Act, 2015 (Act No 32) will be considered from October 16, an authority said today.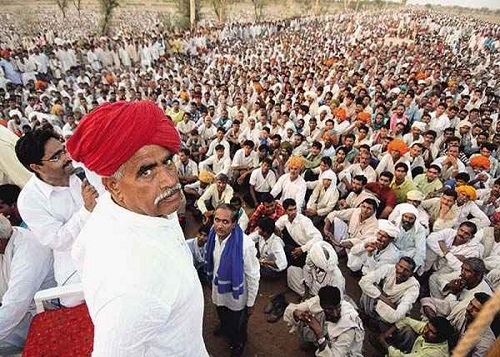 The rule will come into picture from October 16, 2015 and will be implemented in the state. Reformation in the act Act will benefit 5 percent reservation in employments and educational institutions to Gujjar, Banjara, Raibari, and Gadiya Lohar communities in the state. During the last month state assembly had forwarded two separate bills for giving five percent reservation to SBC, and 14 percent towards Economically Backward Classes (EBC) of unreserved categories, might ignite further controversy as it crossed the 50 for percent reservation cap.
Second bill of Economically Backward Classes is yet to be passed by the Rajasthan Governor's endorsement. Taunting the government's move, Congress leader Sachin Pilot had said it can be considered as a tragedy that regardless of knowing exceptionally well that there is no procurement in the Constitution for monetarily in backward classes to get reservation, the BJP government has made an inappropriate attempt .