Rajasthan Chief Minister Vasundhara Raje has revoked 601 mine allotments and letters of intents that were issued between November 2014 and January 2015 which were a part of alleged multi-crore bribery scam.
This decision was taken after heading a high level meeting on sunday and also got the Governor's order for probing the whole allotment procedure by Lokayukta.
Raje has order to revoke the mines after receiving the interim report from CAG special team on October to review at least 623 allocations that are allocated by the Rajasthan Government between 2014-15.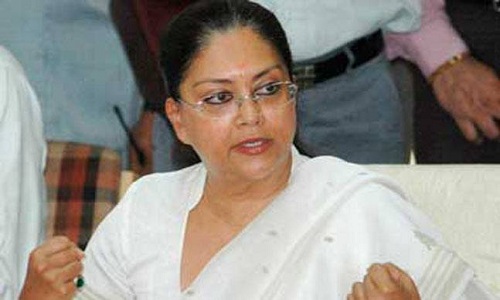 The CAG review committee has found that four percent out of 19,000 applications received were clinched on first cum first served basis which were decided on haste. Remaining intents were cancelled once the auction ordinance was issued.
This scam has distressed the state  September which the ACB has arrested eight mining department authorities including principal secretary (mines) Ashok Singhvi for extorting money.
Rajasthan Government has constituted a five member committee to assess the mining lease decisions that were taken between November 20104-January 2015 when Abhishek Singhvi was heading the mining department. The same was announced on the saturday night.
Ashok Gehlot, a senior congress leader said that Raje has taken this decision to rescue her chair and the special team has been constituted on the recommendation of the government.
Congress leader Sachin Pilot said these mining irregularities are impossible without political support. This impartial investigation is impossible as long as Raje serves as CM.