Home Minister Rajnath Singh spoke To Assam CM Tarun Gogoi to look over tension raised in Tinsukia region post killings of 'Hindi- Speaking people'. Government has appointed police forces to look over Assam's Tinsukia region as result of local community turmoil situation after the killings of Businessman and his daughter.
Last Tuesday activists from United Liberation Front of Assam broke into local business man who was running a rice mill and killed him on the spot and injured his 18 year old daughter severely. She died fighting death in hospital, activists also injured three of her family members are availing medical treatment at the hospital.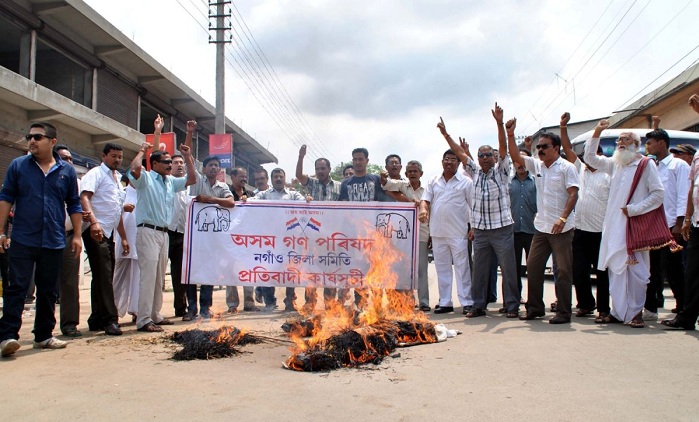 Bhojpuri Yuva Chatra Parishad a local group has called up for 12 hour bandh to protest against the killings. Once of the person belonging to this private organization was killed by lathi charge from local police men and also injured two civilians in a minor dispute.
"Our Department is thoroughly investigating the cause of the deaths. The condition seems a bit of tensed in here but we have taken care of everything to maintain peace and tranquility in the region. Current serving Superintendent of Police of the district has been transferred," Assam Director General of Police Khagen Sharma said.