Culture Minister 'Mahesh Sharma' intend to introduce Gita, Mahabharata and Ramayana lessons to teach in schools and colleges to create awareness in younger generation in order to build Indian cultural rich heritage. It aim to stop cultural pollution conquering social order. At state BJP Education and Culture Ministers meeting a part from RSS associates, Culture and HRD Ministers discussed to initiate their plan on teaching cultural values of India to all students Western intrusion in clearly visible in society since many years said Sharma.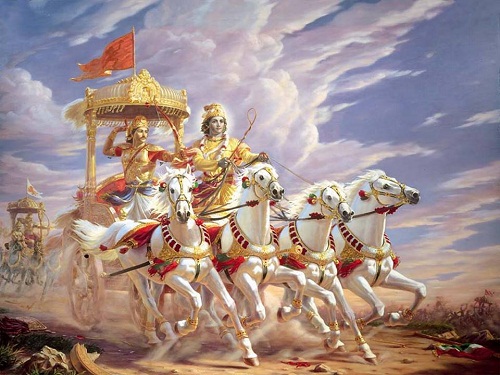 Sharma stated, "The younger generation should know our cultural values and traditions. Mahabharata, Gita and Ramayana are the best sources for enriching young minds. They are a treasure house of human values. As culture minister, I strongly feel that these should be a part of the educational framework. What is wrong in this?".
Further Sharma questioned why do textbooks be only in English though he is not against to English or German he ask why do textbooks cannot use mother language. So he plan to launch movement to clear cultural pollution in the country. Freedom fighters and nationalist leaders contributions which include Bhagat Singh, Subhas Chandra Bose, Deen Dayal Upadhyay and Veer Savarkar may also feature in renovated Nehru Memorial Library and Museum (NMLM).
When Sharma questioned about interpolating more funds into monument he answered,
"We have already planned to use Rs 10 crore for the museum revamp. If more is needed, we can even consider that. And it is not just the Nehru Memorial, we will be giving a new look to all our 39 cultural institutions."
When asked about CBSE involvement in teaching Ramayana, Mahabharata and Gita in their textbooks then he said, discussions are still in process. He even said Indian people showing great decree to Narendra Modi government so coming to systemic changes there is nothing wrong in it.