Yoga guru Ramdev Baba will be training yoga sessions to Indian Archers who will be representing India in 2016 Rio Olympics. Archery requires immense collaboration of body and breathing synchronization with concentration. Indian Archers have performed well at the Archery World Championships at Denmark, after which Archery Association of India(AAI) is planning to benefit their archers by strengthening their senses with some yoga classes.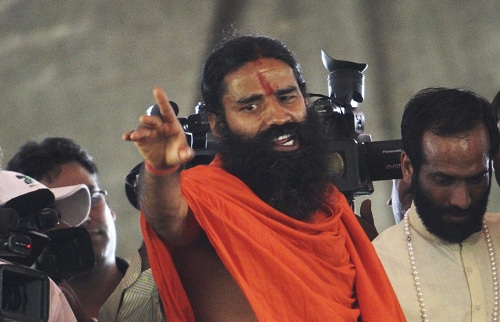 AAI President, Mr. Vijay Kumar Malhotra stated that yoga guru Baba Ramdev will be conducting yoga classes for Indian Archers to revive their concentration levels for 2016 Rio Olympics.
Malhotra spoke to media ,"We have realized that our archers need yoga sessions in order to become mentally strong during intense competitions. This, I feel, will help our archers win medals at the Rio Olympics next year. I will speak to Baba Ramdev in a day or two. I am sure he will help our archers".
Deepika Kumari who is currently ranked World No. 14 in world women archery, also expressed her interest in taking yoga lessons and requested AAI, one of her mates Rimil Buriuly also keen about attending yoga sessions. AAI is in shortage of funds however as government has suspended the association. Before yoga classes Indian Archery team requires some other sorts of support.