On Thursday, Indian cricket Team director 'Ravi Shastri' disclosed reasons behind sudden retirement of 'MS Dhoni' from Test cricket earlier this year during India's tour Down Under. Through a press release Dhoni officially declared his retirement after the third Test.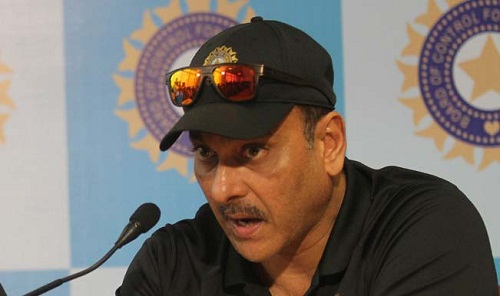 Many cricket lovers left confused as he doesn't spoke about the fact and real reasons why he approached to that important decision instantly. Now latest comments of Ravi Shastri can be apprised the exact reason behind the decision and proper scene about what had happened that day in Australia.
Shastri speaking to a daily news said,
"I think that was one of the reasons why MS decided to quit. You know he realised that there are three formats of the game. It is becoming hard for him. But at the same time he knew there was someone ready. Now if you think back, you will know why he made that decision. It was a good decision because it was clear in everyone's mind, across the media, that this [Kohli] is your future captain and let him captain in that last Test match in Australia so that all speculation goes to rest."
The apparent choice was Virat after announcement of Dhoni retirement. He made it plain that Virat was the guy who needs carry and is ready for it. Shastri said, these are still initial days but success could be gained in time. Every captain has their own style and Virakt can also be seen like Shastri said before, 'he is pretty much in your(Dhoni) face.' He says Virat eventually win and he wants to stay positive all the time, there will be purpose in everything he perform.