Union Urban Development Minister, Mr. Venkaiah Naidu has issued list of 98 cities which will be pronounced for Smart cities project where Bengaluru and Patna were opted from the list. A net worth of Rs.48,000 Crores provisions will be spent on these cities. Narendra Modi has ignited flagship programme of selecting 100 smart cities through a campaign which was started on June 25.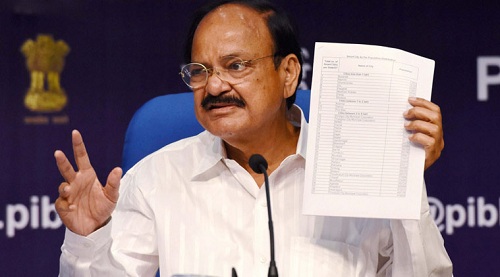 What a city listed in '100 Smart Cities list' will befit?
Government will be indulging in area based enhancements, which includes construction of houses, maintain public areas, public transport facilities, city administration and a unique identity will be given to city as well, which will be developed infrastructure wise and over all area based development.
Reason why centre listed only 98 cities out of 100?
Jammu & Kashmir's cities have to be selected yet in the final list and more information has yet to be popped from Uttar Pradesh regarding 13th smart city. Sources state that these could be the reasons behind announcing 98 smart cities despite of 100. Delay from Jammu & Kashmir might be due to the state want both Srinagar and Jammu to be pronounced as Smart Cities, Coming to Uttar Pradesh there are two major contenders thriving to list in 100 smart cities list, Meerut and Rae Bareli has both secured equal points.
Initial reports convey that Chandigarh has topped Smart cities list and administration is going to face tough challenge in the second phase, where each selected city will have to provide Smart City Proposal(SCP). Based on Union Ministry proposal initially 20 cities will be selected in Phase 1 where a net worth of Rs.500 Crore will be spent for over 5 years span, next phase will comprise of remaining cities thereafter.