Reliance Jio Welcome Offer Expected To Continue Till March 2017  
Few days before Reliance has decided to close its Welcome Offer on December 3 for new customers, customers will be pleased to hear this news. As per a new report, Reliance Jio has been deciding to hike free data and voice calls services till March 2017. Reliance Jio's Official have reported to Telecom Regulatory Authority of India (TRAI) and government about consequences that customer is facing because of  traffic jam and interconnection congestion. In return, a customer is unable to use those services which company want to deliver to them. Therefore Jio management team is deciding to inspect strategy to prolong the free offer.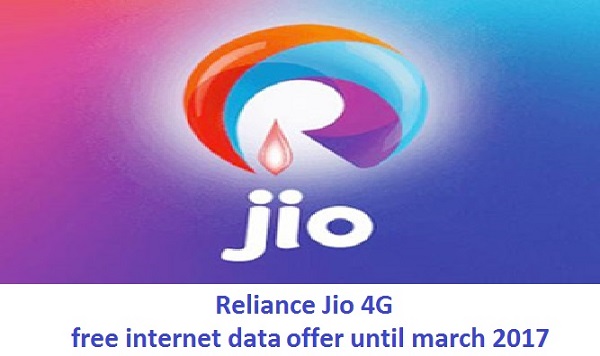 In the course of this extended period of time i.e. after December 31, it is anticipated 4G data will include costs streaming between Rs 130 and Rs 140 for every GB of 4G-LTE data. According to the previous announcement, voice calls would be free of cost and free roaming. Extension of the Jio Welcome Offer until the March 2017 is a sidestep taken to remain in the line of progress and development.
Reliance Jio Welcome Offer Lifetime Hack
This extension is basically to remain upfront and to achieve a mass scale of a customer. To celebrate 100 million marks Reliance Jio will introduce in pricing range of data charges of Rs. 130 to Rs. 140 per GB. Current situation reveals that Reliance Jio customers facing more call drop mainly when calls are made to numbers offered by an obligatory service provider like Bharti Airtel or Idea Cellular. Even though Reliance Jio has confirmed that in each day company marks an addition of nearly 1 million customers from the time of the announcement of the offer on September 5 during this year.
How To Fix Reliance Jio Sim No Network Signal Problem
Changes are expected to hit a market in coming days because of the current encounter between TRAI's orders and Reliance Jio's announcement to wrap Welcome Offer on December 3. There is a probability that reliance jio team will either change the name of welcome offer or the new offers of different specialization will be offered.