With an intention to promote in the United States, taking into account some of the famous celebrities in the game, which also accounts for master blaster Sachin Tendulkar and spin bowling legend Shane Warne are all set to play T20 match in November.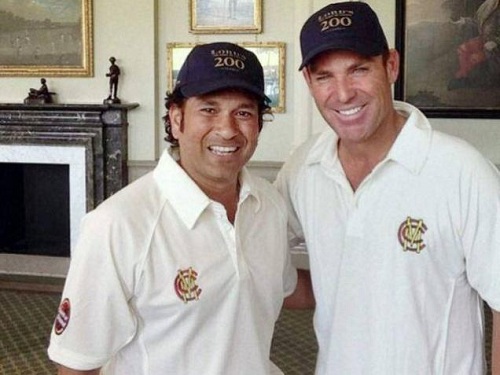 Reports say that a maximum of two dozen of the world's most famous cricket players will be playing matches at three Baseball stadiums at Citi Field on November 7, and later at Minute Maid Park situated in Houston on November 11, and final match at Los Angeles' Dodger Stadium will be played on November 14.
"We want to leave an impression behind. That's what we are here for — to entertain people, to leave great memories behind and get them excited about some quality cricket," Sachin Tendulkar stated.
Cricketing legends who will be participating in the matches are Pakistan's pacer Wasim Akram, West Indies' legend Brian Lara, South Africa's All rounder Jacques Kallis, England's Michael Vaughan and Jayawardene from Sri Lanka.Brian Bedol, one of the leading Sports analyst and investor, termed the event as "Cricket All-Star Series," has compared it to Pele's tour in the U.S. in 1970s, or like LeBron James and Michael Jordan toured through out Europe.
"They're past their prime but for the old-timers, it'll be fun to watch them," Kumar Balakrishnan, Staten Island Cricket Club.
Leverage Agency is going to organize the event, its going to be long event out there, CEO Ben Sturner.