Bollywood actor Salman Khan drawn back his controversial tweets about the death sentence given to Yakub Memon in 1993 Mumbai blasts which showed his outbreak to public and apologized unconditionally. Earlier Salman faced strong criticism over his tweet which conveyed his disapproval of hanging Yakub Memon and more over he asked for justice on the culprit. Salim Khan father of Salman khan called his sons comments were ignorant while Shiva Sena and ruling BJP held their protests out of his house.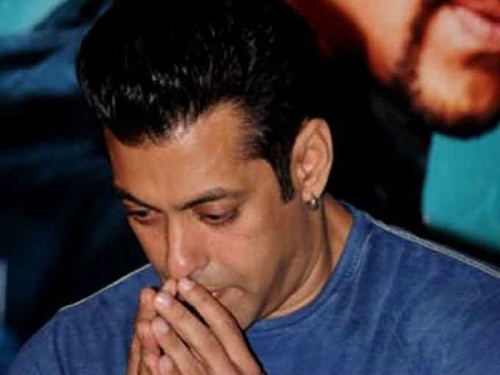 Bajrangi Bhaijan star deleted his previous tweets and apologized on anti religious rebuke conveying his respect on all religious and faiths. On Sunday Mr. Khan tweeted
"Hang Tiger. Brother is being hanged for Tiger. Arre Where is Tiger? Get tiger hang him. Parade him not his brother."
Khan on calling Yakub an innocent man tweeted, "One innocent man killed is killing the humanity." One of the tweet of Salman mentioned Pakistan Prime Minister Nawaz Sharif to share complete details of Tiger if he is hiding in neighboring country at present. Salman's father reacted on this and said his son comments and tweets were meaningless which were wrong and said he do not support it. BJP made their protest to cancel Mr. Khan's bail in 2002 hit and run case while Shiv Sena president Uddhav Thackeray expressed his anger by stating, whether the actor is trying to question nation's judicial system?.
Earlier Yakub Memon's medical petition against death sentence has been dismissed by Supreme Court and in Nagpur Central Jail, Memon's prosecution has been proceeding.
Some of Salman Khan tweets,
"I had tweeted that Tiger Memon should hang for his crimes and I stand by it. What I also said is that Yakub Memon should not hang for him."

"I have not said or implied that Yakub Memon is innocent. I have complete faith in the judicial system of our country."

"Many lives were lost in the Mumbai blasts. And I have repeatedly said the loss of one innocent life is equal to the loss of all humanity." However, Salman khan apologized for his tweets and has reportedly deleted them after the crowd outburst.