Samsung which is the biggest smartphone seller in India is going to launch a new handset named Samsung Galaxy Note 6. It is creating a excitement to the Samsung users. They are planning to launch this smartphone with flat or curved display. After the final decision of choosing the display they will launch this hand set in to the market. For the first time Samsung is going to launch a smartphone with large battery capacity and a slimmer panel.
Samsung Galaxy Note 6 Price in India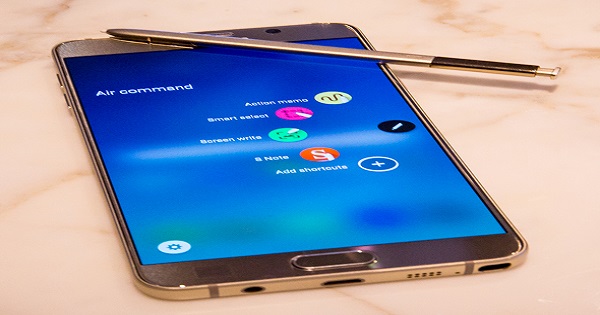 Samsung Galaxy Note 6 Specifications
Display: The display is of 5.8-inch with Quad Hd resolution of 2560×1440 pixels.
Processor: It is packed with Exynos 8890 and snapdragon 820SoC.
Operating System: It is operated by Google's new operating system Android N.
Battery: This note 6 uses 4000mAh battery.
RAM: It consists of 6GB RAM.
Memory: Internal storage for this smartphone is 32GB and can be extended using micro SD card slot.
Camera: Rear camera is of 12MP which is similar to S7 Edge.
Samsung Galaxy Note 6 Features
Display difference between Samsung Galaxy Note 5 and Samsung Galaxy Note 6 is 0.1. In addition to this it is planning to insert Slim RGB display to make the panel lighter and give more space to battery. The manufacturer is trying to design the mobile with less battery capacity to avoid heavy weight as we see in the review of Galaxy Note 5.
According to some reports, it is also featured with IP68 certification that is water proof device. This feature is till now not introduced in any of the Samsung note series. It is featured with fingerprint sensor and also having Iris scanner. Coming to connectivity options it includes WiFi, Bluetooth, GPRS and micro USB.
The expected date to launch Samsung galaxy note 6 is in August or mid July. But till now there is no complete information about the gadget.