Korean company Samsung has launched a new device at IFA trade show in Berlin. This new device called as Sleep Sense that tracks the sleep, allowing people put this flat disk shaped under the mattresses  to take readings while the user is in sleep.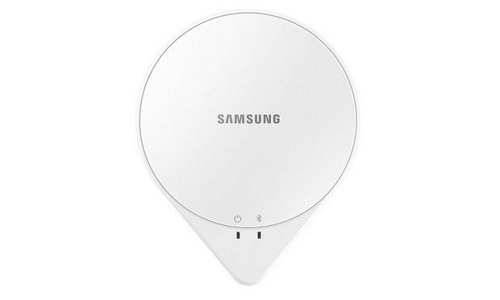 The device which is set to improve the quality of the sleep is connected wirelessly to the app via a bluetooth and measure the number of moments of the user during the sleep, number of times he woke up, calculates the heartbeat, respiration with 97% accuracy. Later it determines every morning how good their sleep is by comparing with different days, weeks and months and discovers what are the changes to be done.
"Samsung SleepSense can be your personal sleep consultant. This sleep monitoring device uses patented technology to analyse your sleep quantity and quality, provides personalised sleep reports and gives you expert recommendations on how to improve your sleep – all through a mobile app," explained Samsung.
Moreover Sleep Sense device can be connected to Samsung appliances at home such as TV or AC. For instance a users can get their AC adjusted in the peak summer, turning off TV while user falls of to sleep, making curtains open automatically, triggering coffee machine early in the morning etc. It is included with sensors and controllers so that lights can turn on or dim automatically.
"A comfortable sleep environment is crucial for good quality sleep. To do this, Samsung SleepSense can be connected to Samsung smart appliances, allowing you to control air conditioning units and to turn off the television when falling asleep – all designed to provide automatically an optimal sleeping environment," explained Samsung.
Samsung is trying to extend its operations in the future even though there is no responsive component to the device.