Rumours have been swirling about the Samsung's first Foldable Smartphone many years now. According to the recent report the foldable smartphone internally codenamed 'Project Valley' is currently undergoing testing and this smartphone may hit store shelves as early as January 2016.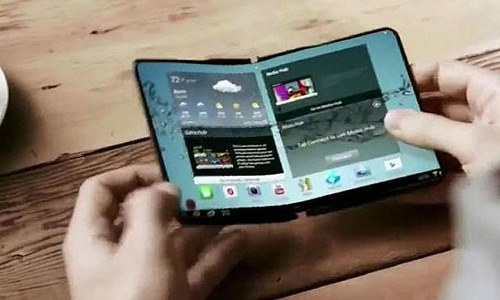 This foldable device is being tested in two variant chipsets- one featuring Snapdragon 620 processor and the other with a Snapdragon 820 chipset. But it is not clear whether the smartphone comes in two models or the company is just looking for the most suitable processor. The other specifications according to the tipset is that device comes with 3GB of RAM with expandable storage and a non-removable battery with certainly OLED screen.
Samsung has a history of manufacturing world's first devices. world's first Super AMOLED smartphone display in 2010,first dual-edge curved display in Galaxy S6 Edge. If the company launches a foldable smartphone, then south korean Giant becomes one of the leading competitors.
There is other news about Samsung has teased about its new product at the end of the IFA show which is visible like a large tablet dubbed as Galaxy View. The company hides most of the details and we have to wait until the company makes an announcement.
Samsung also teased about Qualcomm Snapdragon 820 at IFA event which is expected to be a 18.4-inch tablet which the company has allegedly endorsed by Bluetooth SIG with model name SM-T670. But Bluetooth SIG listing does not disclose many details except about Bluetooth version 4.1.