Earlier Samsung has teased about its next generation smartwatch Gear S2 at the Galaxy Note 5 launch event, now the company has made it official. The new Samsung Wearables comes in three variants original Gear S2, S2 Classic and S2 3G. The smartwatches released on monday  have circular displays making them protrude from other  wearables, and it has a more battery life compared to Apple Watches.
Gear S2 comes with a circular design and a rotated  watch's frame which help users to access applications and control functions. It come in a dark gray case with a dark gray band or a silver case with a white band while the Gear S2 Classic will have a black stainless steel case and a black leather band.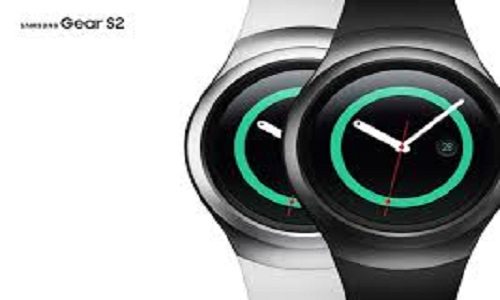 The watches are powered by 1.0GHz dual-core CPU, 512MB RAM, 4GB storage and 250 mAh battery which delivers a battery life of two to three days compared to Apple watches which lasts only for 18 hours.
The thickness of the watches is 11.4 millimeters which is  slightly higher than the thickness of Apple watches. The smartwatches runs on its own operating system Tizen, which means it won't be getting apps from Google's Android Wear ecosystem.
The company has said that it have a variety of applications specifically designed for S2 watches and also working with its partners to develop further applications, but the company has not disclosed the details
Samsung new wearables is going to face a rigid competition not only from Apple but also from other Manufacturers as well.
Samsung has still not disclosed the details about the price,availability and release date of the watches.