In a temple being constructed at Harischandrapuram village, Andhra Pradesh Chief Minister and Telugu Desam Party president Nara Chandrababu Naidu will be the directing divinity. Naidu's idol larger than the life will be sanctified in around six months from the begin date of construction. The temple is set to be situated in the state's new capital region on the banks of the Krishna at Harishchandrapuram in Amaravati. The size extent is yet to be finalized where as the proposed temple will be on government land. This is the idea of Thullur mandal Telugu Desam Party (TDP) vice-president Satish Babu.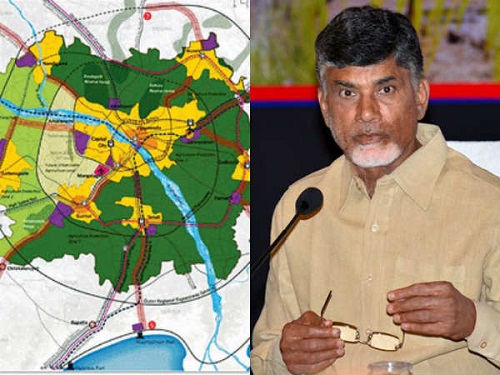 Satish Babu said, We need to enlist the best builders. Basically, the request will be put with statue creators in Tenali. He is considering delegating a priest (pujari) for his. Regarding Ashtottharam, Abhishekam, Sasharsanama for Chandrababu, Satish said nothing had been arranged yet. Pundits will be counseled before planning rituals and methodology. On inquired why he must build a temple for Chandrababu Naidu, he clarified any person could help two or a greatest of five people throughout his life time. But Chandrababu Naidu, by building new Capital furthermore in his ability of Chief Minister, is doing a great deal of service to a huge millions of people. I thought this could be the most ideal approach to recognize it.
He said, it would be between Rs 15 lakh and Rs 20 lakh and stated the support of few of his friends and party activists to finish the task. He desire to establish the temple foundation precisely at the same muhurat on 22 October ie., on Vijayadasami Day when the foundation for the new state capital Amravati would be laid may be by Prime Minister Narendra Modi.