A 58-year-old Indian women arm was brutally chopped off by Saudi Employer when she tried to move from her workplace allegedly. Incident was reported to have occurred on September 29 when the victim Kashturi Munirathinam was working as helper at a residence, where she tried to move away from employer's house. Her family from Tamil Nadu has filed a case that she was ill treated by her employer in Dubai.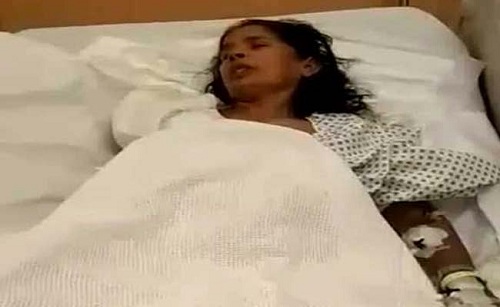 "Kashturi's employer was angered after she apprised local officials about the harassment she was facing there, she was not even provided food," S Vijayakumari, sister of Ms Munirathinam stated.

"When she tried to escape the harassment and torture, her right hand was chopped off by the woman employer. She fell down and sustained serious spinal injuries," Ms Vijayakumari said.

Union Minister Sushma Swaraj tweeted this morning, "This is unacceptable. We are very disturbed over the brutal manner in which the Indian lady has been treated in Saudi Arabia,"
Ms Vijayakumari engaged the legislature to bring her sister over from Riyadh, where she is recouping in healing facility, and help with her treatment. Kashturi has reached to Saudi Arabia to work as helper couple of months back. Her family from Tamil Nadu have already filed a case when agents who sent her gave the information of her situation.
The Foreign Ministry has intimated Indian Embassy in Riyadh had brought up the case with the Saudi Foreign Office and requested endeavor to murder accusations against Kashturi's manager.