Concern over the Muslim Women facing arbitrary divorce and polygamy, the Supreme Court has contemplating to ban the system in India. According to the reports, the apex court has said polygamy was 'injurious to public morals'. The SC also further observed that it should be banned just like Sati has been banned. Now the apex court asked SC to look into the issue.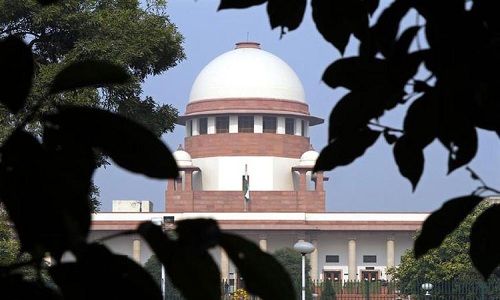 A bench of Apex court constituting  Justice Anil R. Dave and Justice Adarsh Kumar Goel said that rights of muslim women have raised many times but they were not addressed. The bench has ordered the registration of public interest Litigation and directing it to the new bench to deal the challenge related to Muslim women.
The issue has appeared during the hearing of issue related to Hindu Succession (Amendment) Act and the beach noted that "an important issue of gender discrimination which though not directly involved in this appeal, has been raised by some of the counsel for the parties which concerns rights to Muslim women. Discussions on gender discrimination led to this issue also."

"It was pointed out that in spite of guarantee of the Constitution, Muslim women are subjected to discrimination. There is no safeguard against arbitrary divorce and second marriage by her husband during currency of the first marriage, resulting in denial of dignity and security to her," it noted.
The court has ordered that the matter needed consideration of apex court as it is not merely related to the under Articles 14, 15 and 21.