Supreme Court Justice Dipak Misra receives threat letter for rejecting Yakub Memon's mercy plea. Mumbai police is working on this anonymous letter and have already started investigation. Threatened Justice Dipak Mishra's security has also been tightened by Delhi Police. Three Judge panel of Supreme Court has rejected Yakub Memon's mercy plea and to ensure convict gets death sentence regarding 1993 Mumbai serial blasts.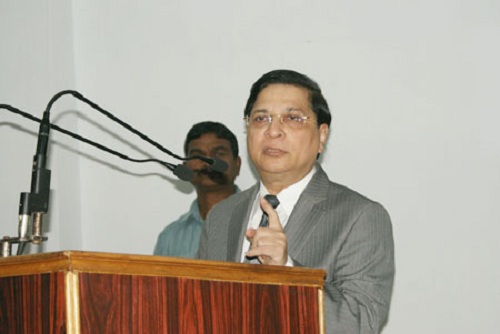 Yakub Memon was hanged in Nagpur Jail on July 30 soon after which the three judges who rejected his plea were offered additional security. Justice Misra, Amitav Roy and Prafulla Roy were benefited with increased security at their premises. These three judges relentlessly rejected Yakub's plea during an unprecedented hearing at Supreme court at mid-night.
Yakub Memon is the brother Tiger Memon who is the prime suspect in the case along with him 11 others issued with death penalty by TADA court in July 2007 where they triggered a series of explosions that killed almost 257 people and injured 1,000 individuals.
A R Dave and Kurian Joseph two judges bench have quoted split verdict on Yakub's Judgement. There was procedural inaccuracy in rejecting Memon's petition who pleaded for reconsideration of March 21,2013 judgement.