On Thursday Supreme Court restrained its judgement on cluster of appeals against Kerala High Court. It reserved on endorsing liquor policy of state government on permitting bar licence for three and five star hotels. After all parties ceased their altercation in the case, the verdict was reserved by bench head justice Vikramajit Sen.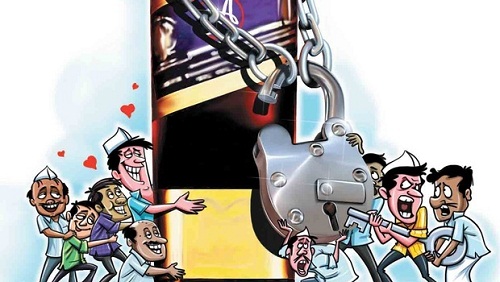 In their plea bar owners asserted that the policy was injustice in nature which might lead to a condition only affluent can avenue alcohol. But Kerala government continued with their argument on the decision, its state is not to renew licenses as the conclusion of the policy. Bench suggested State to implement alcohol restriction in step by step procedure. High Court confirmed liquor policy of state government allowing licenses to wine and beer shops which resulted to shut down 300 bars.
Bar owners were opposed by Kerala government that it has declared policy to minimize liquor consumption in the state in order to achieve the aim of complete prohibition within 10 years. Private bar owners mentioned that policy was discriminatory in nature. Attorney General Mukul Rohatgi seeming bar owners said the policy might lead to a situation where only wealthy can access alcohol.
Kerala High Court on 30th October, 2014 has upheld the decision of state government to shut down 700 bars but discharged four-star and heritage hotels. Last year in April out of 753 bar hotels, 418 were closed in Kerala. According to reports, 14% of liquor which will be manufactured in India will be consumed in Kerala.