West Bengal State Election Commissioner SR Upadhyay on Sunday announced that counting of votes for Bidhannagar, Bali and Asansol Municipal Corporation has been adjourned for indefinite period.
This rare decision was taken by the EC following a uproar and immense irregularities reported during the election in salt Lake, Bidhannagar, Asansol area. However there is no comment on conducting by polls in the impaired by violence areas.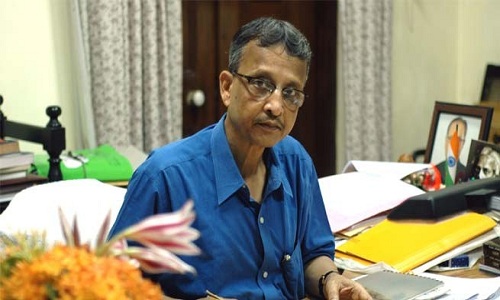 Where as the counting of Siliguri Mahakuma Parishad Panchayat by-poll will be carried out as per schedule.
SR Upadhyay is likely to submit a report to the Governor regarding the violence raised during the civic polls.
The opposition parties blaming the ruling party Trinamool congress responsible for the violence.   Election commissioner said he will hear the allegations made by the opposition and will examine the CCTV footages. He also said that SEC has spotted some differences and he has asked DM to submit the report. He said the reports are ready and it takes some time to scrutinize them and take a call.
"We need to check the video recordings made by the DM and also several TV channels would be asked to submit the unedited footage of violence. Moreover the SEC is checking if there was police inaction while the journalists were assaulted and for that the SEC has also asked for report from the administration," Upadhyay said.

SEC has received several complaints from the Poll officials and for that there is an unease of illegal activities during the elections."We are extending the date to cross check all complaints, as we need evidences and cannot go by hearsay. I cannot say right now if polling need to be cancelled or not. I am trying to ensure free and fair polls. After Saturday's incident I had done the groundwork and discussed with my officials, as SEC needs to go by certain procedure and evidence collection."
BJP state president Rahul Sinha met the EC and reported to media that counting has been adjourned and it is a victory for their agitation.