Power Star Pawan Kalyan has become the talk of the town in recent times. There has been a latest cine gossip that Pawan Kalyan has slapped a comedian on the sets of Sardaar Gabbar Singh. The person is none other than Jabardasth fame shakalaka shankar. presently comedian Shankar has plenty of movie opportunities with his comic actions from Jabardasth and racing fast in industry doing one film after the other.
Shakalaka Shankar Responds On Pawan Kalyan Slap Rumours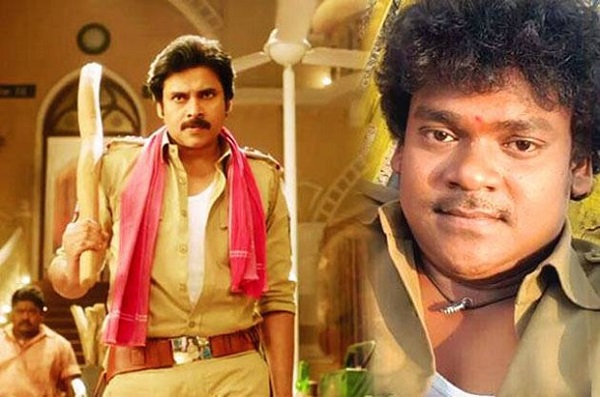 Controversies have been raising whether Powerstar has really slapped this well prominent comedian who entertain all audience with his hilarious performance. Coming to the reason behind the incident, Pawan has taken a class for Shankar as he was arriving late on the sets besides all senior most actors at the same time rumours claim that he has been doing practical jokes on director. All these instances made Pawan to lose his control over him and slapped immediately for his intolerant behaviour.
Shakalaka Shankar Clarifies Pawan Kalyan Slap Rumours
Regarding all these incidents, Shakar has opened up in an interview recently. He clears all speculations that Pawan had slapped him and stated that all the rumours were trash. He further said, Pawan Kalyan used to warn me in case I do not perform well in executing the scene. More than that there is no reason to slap me and he rubbished all the gossips. Shankar added, "Pawan will rise like pothuraju in the film, besides all this Powerstar is like god for me."
Shankar explicated that Pawan Kalyan, he himself offered this best chance to work along with him in his film. He will be very jovial at the sets and have equal importance for all. He treated we very well all the time. Finally Shankar said, he has made Fish Curry for Pawan, for which the hero showered praises over him saying he had liked the taste all the way.
 Stay Tune For Sardaar Gabbar Singh Audio Launch Live Updates. Bookmark This Page.
Sardaar Gabbar Singh Audio Launch Live Streaming
Click Below Image:
Actresses Stunning Pics At Zee Telugu Apsara Awards 2016