Recently a Shameless BJP MLA has thrashed an innocent animal. Being in a respectable position how can anyone do such a thing ? Why is government silent on this issue ? What was the Horse fault ? Have you lost your mind and want show your power on a innocent animal which can't even raise its voice against the cruelty.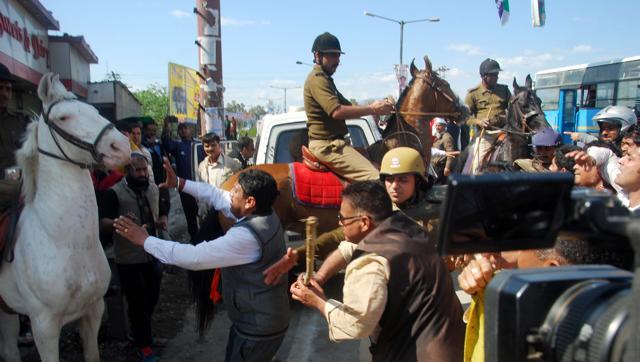 Who is Shaktiman and Where did it Come From ?
Shaktiman a beautiful white force has been a victim of despicable BJP MLA. In 2007 the Uttarakhand Police Station has brought this horse for an amount of Rs.95000. The horse was named Shaktiman and was the handsome horse in the Dehradun team. Everything was fine and horse was doing well until a brainless and inhuman BJP Legislator Ganesh Joshi attacked this innocent horse with a lathi/stick while everyone watching it as some freak show. I just want to ask you guys one thing how can you call yourself humans, how can you people stay calm and watch a innocent horse suffering such cruelty and crying in pain.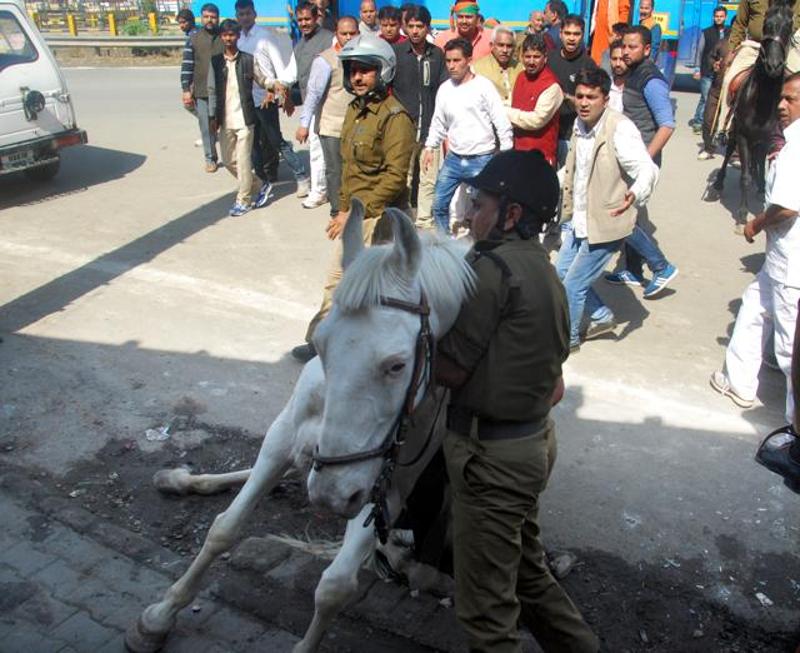 What happened Actually ? 
This cruel incident took place in Dehradun where some BJP party members were protesting against the Harish Rawat government in Uttarakhand. 3,000 policemen were stationed at the incident, the crowd tried to the push through them to enter state legislature building. When they couldn't do that BJP MLA Ganesh Joshi lost his temper and started hitting the horse legs. The horse fell on the ground with immense pain and was immediately taken to the hospital. After reaching the hospital, the vet confirmed that the horse legs were broken (Fractured) and it needs to be amputated.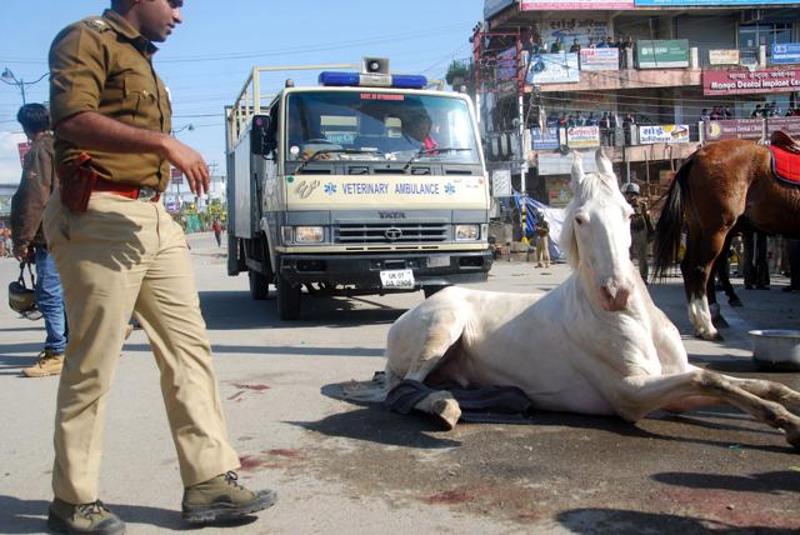 Now the horse is unable to walk. Now tell me mr.Joshi do you feel proud that on what you did. Does the protest worth it, you guys can even do one good thing who gave you the right to took away the freedom of innocent horse. Do you think no one can accuse you and you can get out of the situation easily. Shaktiman may not have voice to raise against but we definitely do, we are not going to let this go so simply. We make you crawl out on your feet and make sure that you deserve the punishment for attacking an innocent horse.
Watch BJP MLA Attacks Horse in Dehradun