On Sunday night Shiv Sena constrained organizers to discard a show by an Indo-Pak sufi rock band in Ahmedabad. Earlier they forced show concerts cancellation of Pakistani ghazal singer Ghulam Ali in Maharashtra. At the premises of C N Vidyalaya in Ambawadi region, the live show of 'Mekaal Hasan Band' was to be held. Indian singer Sharmistha Chatterjee is a band's part drove by renowned Pakistani guitarist Mekaal Hasan.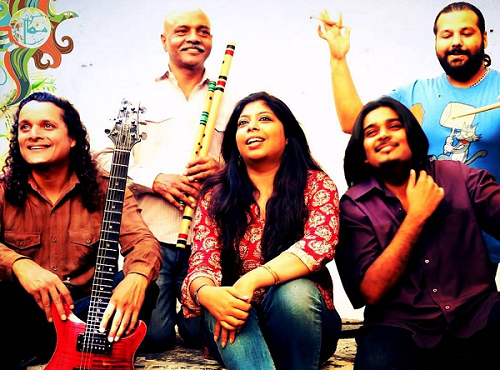 On Monday one of the police official stated eleven Shiv Sena activists, who organized a dissent outside the venue, were arrested for opposing police orders. On the other hand, before the concert could begin, 11 Sena activists, drove by local party leader Ashok Sharma, gathered outside the venue and began yelling slogans against the Pakistani artists. Ellisbridge Police Inspector N K Vyas and his staff hurried to the venue as soon as they find out about the protest. Eleven persons, who asserted to be connected with Shiv Sena, yelled slogans like 'go back Pakistani artistes', 'Jai Bhawani' and also, wipe out this event.
Vyas said, we have arrested them for violating the Police Commissioner's orders which bans people from holding such protests without getting our consent. Sharma who was among those arrested on Sunday night said, after the protest, the coordinators canceled the event. Before taking into custody Sharma said, Pakistan is murdering Indian soldiers and advancing terrorism. They are in charge of killing numerous innocent common people. Along these lines, we can't endure their artistes coming here and singing songs on our soil. Because of our protest, organizers canceled the event. BJP-drove administering coalitions in Maharashtra and even the Center, has been reliably contradicting shows by Pakistani artistes on the ground that the neighboring nation supports terrorism in India.