Siddharth is one of the popular Indian actor who acted in many films in different languages like Telugu, Hindi and Tamil. His full name is Siddharth Suryanarayan. Along with acting he also performed singing, direction, production and screenplay. Coming to his educational background he completed his business management and want to start career in film industry.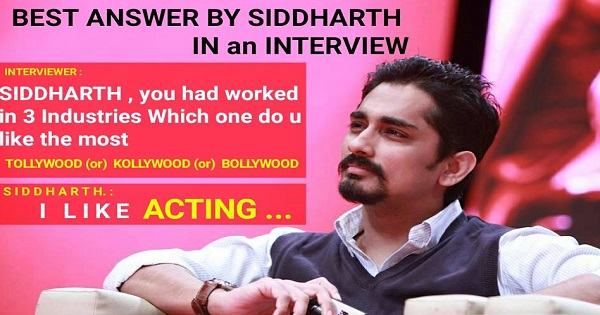 Siddharth was married to Meghana in 2003 and got divorced in the year 2009. He has 2 children. Siddharth joined as assistant director for Mani Ratnam's film. Then he debuted a film named Boys which was released in Tamil and Telugu. It gave him a success and his career started with happy moment. Later he worked for Nuvvostanante Nenoddantana film, which is also a super hit film in his carrer. Then he continued to act in both Tamil and Telugu industry.
He acted more than 15 films in telugu, they are Chukkallo Chandrudu, Baava, Anaganaga O Dheerudu, Bommarillu, Oh My Friend, Aata, Oy, Konchem istam Koncham Kastam, 180, Love Failure,Jabardasth, NH4 and Naalo Okkadu. Apart from hero, he also gave guest appearance in Baadshah movie.
Here are some of the movies acted by Siddharth in different roles.
1. Yuva
In this film Siddharth plays a role of Arjun Balakrishnan,who wants to go US for further education but later he joins in politics.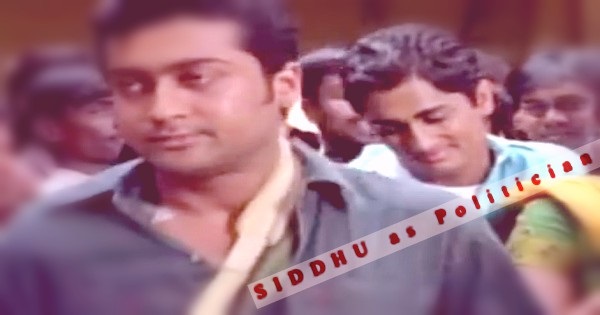 2. Boys
This film gives us the importance of youngsters career and education over other distractions. Munna is the role of Siddharth in this movie.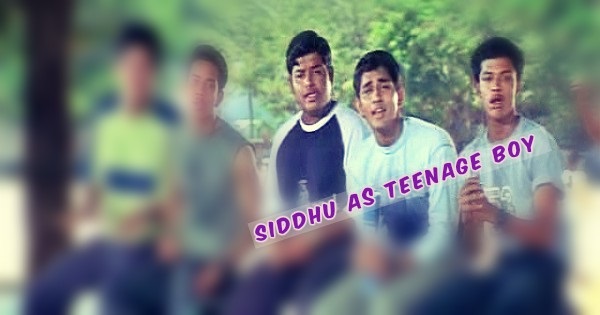 3. Bommarillu
In this movie the character name os Siddharth is Siddhu. This story mainly focus on father and son relationship were father is a over-protective business man and son want to come out of his protective shell.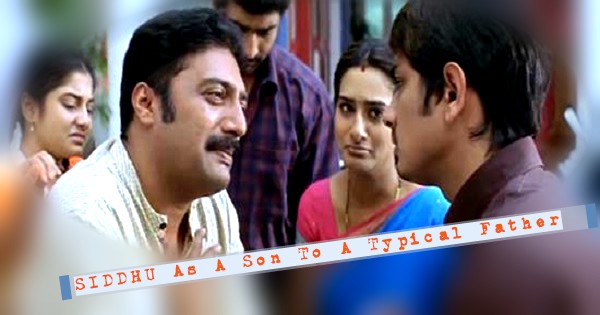 4. Bava
The character Veerababu in the movie is played by Siddharth. This movie resembles the relationships between family members in village atmosphere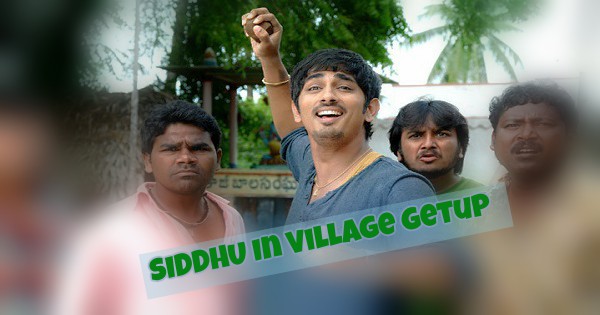 5. Anaganaga O Dheerudu
Yodha is the character enacted by Siddharth in this movie. This is a fantasy adventure film where siddharth acts as a bodyguard to a little girl Moksha.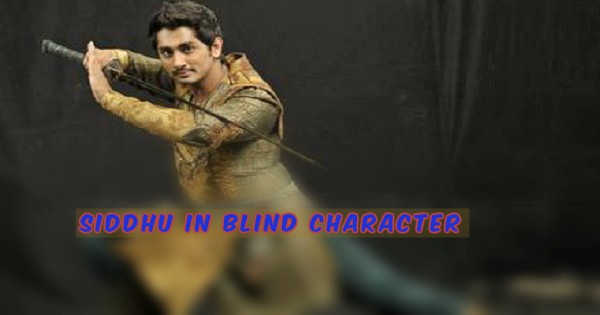 6. 180
In this film Siddharth's character is Ajay who is a cancer victim. In his life time he meets two people who is his wife and a journalist.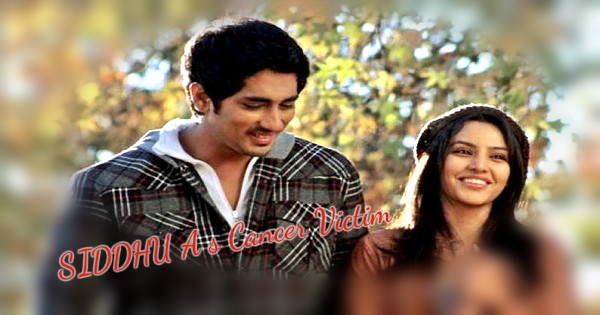 7. Oh My Friend
In this movie Chandu is the character name of Siddharth. This movie is based on age-old analysis on "Can a man and Woman be Friends forever?".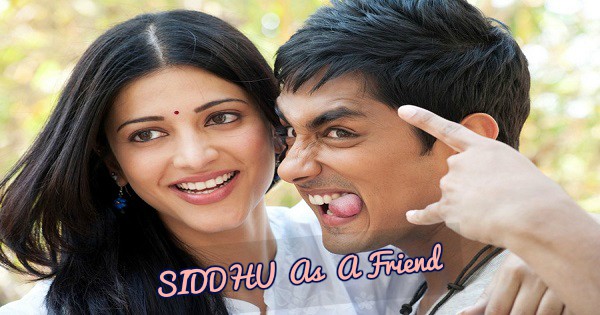 8. Love Failure
In this movie Arun was the character played by Siddharth. The story of the film mainly revolves around love that is the couple fall in love many times and break up many times.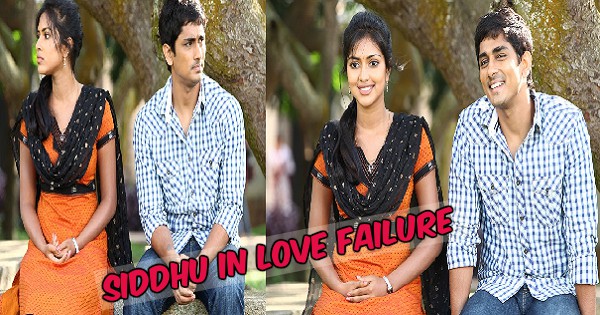 9. Jabardasth
Byrraju is the character enacted by siddharth in this movie. In this film Siddharth is seen as event manager.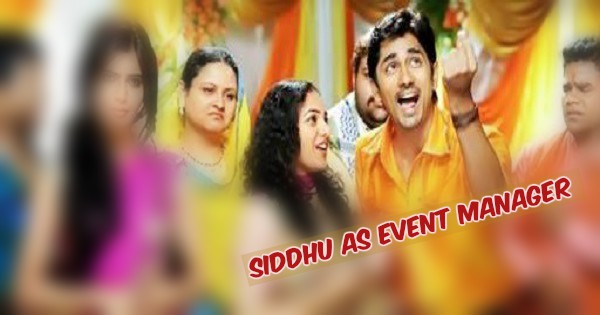 10. Naalo Okkadu
In this movie siddharth plays the role of Vicky. The role in the movie revolves around the dream of one man.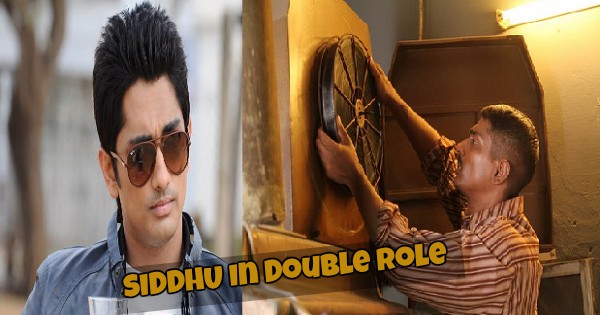 Siddharth In Different Roles Infographic