To pursue answers from British government regarding the outline of political prisoners release in India, many Hundreds of Sikhs from UK protested Parliament surroundings today. All the roads near parliament houses were blocked by protesters on demanding the release of Sikh political prisoners who were imprisoned for many years in jail.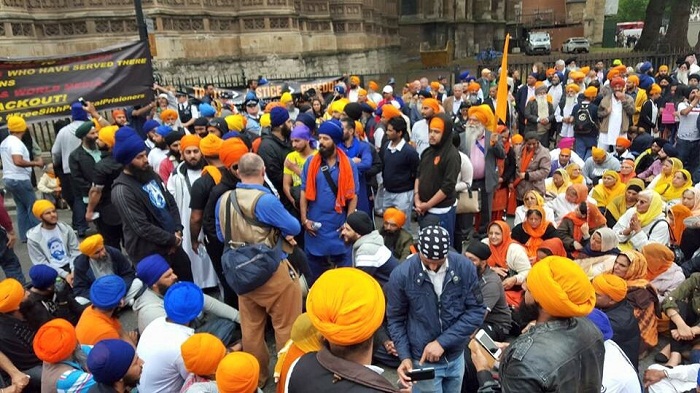 To augment their concerns, group had written letter to UK foreign secretary Phillip Hammond and British Prime Minister David Cameron even met with Foreign and Common wealth Office.The protest also included Sikh activist Bapu Surat Singh who was on hunger strike for more than six months.
The protest organizing group, Sikh Federation UK said, "Some of them have been in prison for decades and most are in the sixties and seventies and should be released given their impeccable behavior and on humanitarian grounds. The plight of Sikh political prisoners is an emotive one for British Sikhs and Sikhs across the globe. The likely death of Bapu Surat Singh will create further agony and could result in serious unrest as the police in India are likely to use heavy handed techniques that will result in further loss of life."
One of the US resident Sikh activist aged 82 was on hunger strike in India due to his US citizen son was detained by police over two months and agonized him during his visit to hospital when he went to see his father.