Union Human Resource Minister Smriti Irani on Thursday launched a web portal to promote National apprenticeship scheme. This scheme provides students getting practical training and helps Degree, diploma, 10+2 students and vocational degree holders in landing up with better job opportunities.
This portal provides security mechanism for women at workplace and ensure grievance redressal for the apprentice and it is a multilingual platform which currently involves with user in Marathi, Bengali, Tamil and Hindi which makes easier access to the user with the portal with distinct languages in the country.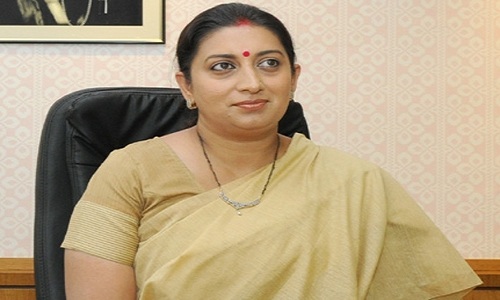 The web portal was also launched with a slogan Sashakt Yuva, Samarth Bharat  and a logo. This one year training scheme is implemented through Board of Apprenticeship Training (BOATs)/Board of Practical Training (BOPT) located at Mumbai, Chennai, Kanpur and Kolkata.
"The portal will now ensure seamless connectivity with all stakeholders, including students, establishments and technical institutions across the country for transparent administration through e-governance," Irani said in a statement.
Union HRD Minister has also urged All India Council for Technical Education and National Skill Development Corporation to come together and extend the outreach revelation especially for class 10 and class 12 students. The leaders present during the launch includes Shri V.S. Oberoi, Secretary, Department of Higher Education and Shri S.C. Khuntia, Secretary, Department of School Education and Literacy other VIP's and senior Officials from HRD Ministry.