Israeli Sirin Labs had officially unveiled a new flagship priced $14,000 which is approximately Rs 9 lakh. It is regarded as world most expensive android Smartphone. Earlier Vertu's Signature Touch Phone had released a smartphone which costs Rs 6.5 lakh. Now they crossed it and manufactured a mobile phone of Rs 9 lakh. The main highlight of this smartphone is " Military Grade" security that is through a chip to chip 2560 bit encryption system.
Solarin Smartphone Price in India
The event of launching this expensive mobile was held in London. They have designed this smartphone for international business people who need lot of security and usability. The security system was setup at the back of the mobile as a shield which helps to encrypt calls and messages. The team of mobile manufactures designed it as a physical switch on the back of the device.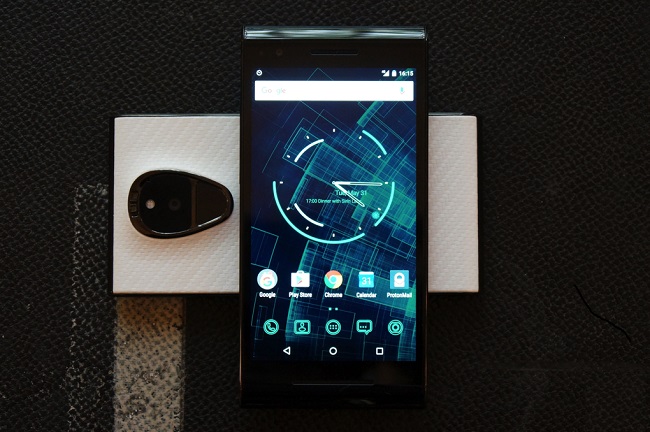 Sirin Solarin World Expensive Smartphone
An expensive smartphone named SOLARIN is dubbed as "Rolls Royce Of Smartphone". It was launched on Tuesday that is 31st May 2016 in London. Sirin labs had developed this device along with communication security firm KoolSpan. The vice president of Sirin Labs Mr Fredrik Oijer says that every part of the device is made best to give high performance and functionality. It is now available in a retail store MAyfair and is seen in the market at London from June 1st and at Harrods from June 30.
Solarin Smartphone Features
Coming to its features it is powered with Qualcomm Snapdragon 810 processor with X10 LTE. Camera used in this mobile is 23.8 MP. It is having a display of 5.5-inch IPS LED display with 2K screen. It is also featured with three base boosted speakers. Connectivity options include Wifi were its capability of transferring the data at 4.6GBps.
Solarin Smartphone Specifications
Display: 5.54-inch IPS LED 2K screen
Processor: Qualcomm Snapdragon 810 processor
Rear Camera: 23.8MP
Front Camera : 8MP
RAM : 4GB
Internal Memory : 128 GB
Battery : 4,040 mAh battery