'The Queen of Mumbai' being produced by Mubina Rattonsey and directed by Apoorva Lakhia is a story of Mumbai underworld don Dawood Ibrahim's sister 'Haseena Parkar'. Gorgeous actress 'Sonakshi Sinha' has been finalized to play the role of 'Haseena' in the film.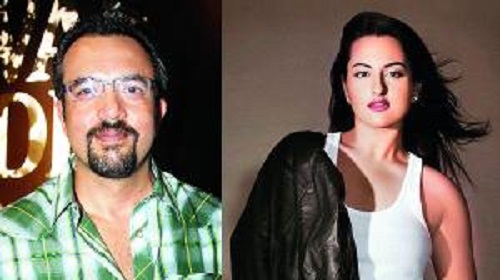 Dawood Ibrahim has a total of 12 siblings from which seventh sister Haseena Parkar was the closest of all who lived in Nagpada, Mumbai. In 2014 she died due to heart attack but her life has an enthralling story which is being made into film by Apoorva Lakhia.
Reaffirming the news, Sonakshi said,
"It's a great script, a powerful role, a very intriguing story and an opportunity to play a character who is the polar opposite of me. I have always wanted to be a part of a biopic and this is the perfect one. It's going to be extremely challenging for me and I am looking forward to it."
The film will start its shooting in the coming early year that will seize 40 years of Haseena's life and perceiving woman's emotional experience about being a sister of underworld don Dawood Ibrahim.
Revealing the films' ground work, Apoorva Lakhia said,
"Haseena aapa was a very complex personality. I have just picked up the threads of her journey and knitted together the tapestry of her life. I was approached by Sameer Antulay with the idea and Mubina, Sonakshi and I are all set to bring her story alive."