Congress president Sonia Gandhi is prone to meet President Pranab Mukherjee this week to bring his consideration towards the asserted growing intolerance and communal tensions in the nation. Despite the fact that the date is yet to be finalized, as per Congress sources Gandhi will lead a party delegation either on November 3 or 4 to the Rashtrapati Bhavan.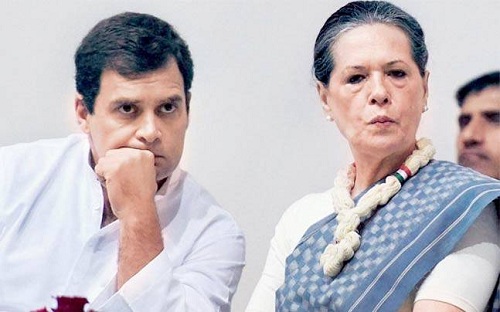 The proposed meeting comes in the wake of an expansive number of writers and artistes giving back their awards in protest against the asserted growing intolerance towards intellectuals over the nation. Earlier on Saturday inaugurating the golden jubilee celebration of the Delhi high court President himself has spoken on the issue saying, our nation has flourished because of its power of assimilation and tolerance. Our pluralistic character has stood the test of time. Multiplicity is our aggregate quality which must be saved no matter what.
On Saturday Presenting the 29th Indira Gandhi Award for National Integration to social lobbyist PV Rajagopal, Gandhi had said the people of a specific belief system were spreading contempt to divide people and that the majority of this was a part of a predetermined plan yet affirmed that her party would not permit such a malicious configuration to succeed. Finance Minister Arun Jaitley had named these protests as 'manufactured rebellion' and denounced the Congress, Left thinkers and activists of
honing ideological narrow intolerance towards the BJP and Prime Minister Narendra Modi.