Sony Xperia has sent out a tweet that suggesting the company may launch new Xperia phone next month on 3 August. According to report, the smartphone most likely to be rumoured Xperia C5 Ultra —after Sao Paulo, Brazil police accidentally leaked detailed image of Sony Xperia C5 Ultra, Sony set to launch new handset at the event. As per report, yesterday Nowhereelse.fr posted a Xperia Ultra C5 —after Sao Paulo police recovered a extorted device which gone disappeared from Anatel (Brazilian Certification Agency) of Sony company and posted on facebook for an auction.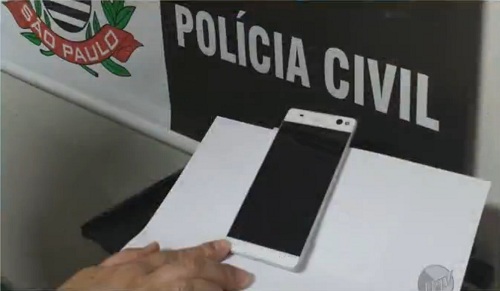 As per we decoding tweet, Sony may launch new Xperia smartphone with new camera feature that can capture images "Focus closely now," "Split-second photos" with an impressive improvement to auto-focusing, and shutter speed on the upcoming smartphone. Sony hasn't revealed any details more than "Focus closely now, a new way to capture split-second photos is coming. 03.08.15 #Xperia".
An image posted in French website nowhereelse shows front panel of white coloured handset has made to believe it is Xperia new device —which was recovered phone by Sao Paulo police instead of handing to Sony or Anatel carried a press report.
An earlier leak from Xperia Blog suggesting us that smartphone will features 5.5-inch full HD (1080p) resolution display, and powered by an octa-core MediaTek MT6752 64-bit  processor alongside 2GB of RAM. The device sports 13-megapixel camera on both sides with LED flash on the back, which includes Sony IMX230 sensor. It also comes with expandable external storage via microSD card slot and NFC.
We all find out on Monday what will Sony introduces and these might surprise with entirely something different we didn't expected.