South Africa will be touring India to play four Test matches for the first time ever. Tour comprises of three Twenty20 matches, five One-day Internationals and four test matches. All the three formats of the games will be played in a span of three weeks from September 29 to December 7th. South African will be playing their first ever International Twenty20 match in India which acts as a Practice session for 2016 'Twenty20 World Cup' which is going to be played across India in March-April next year.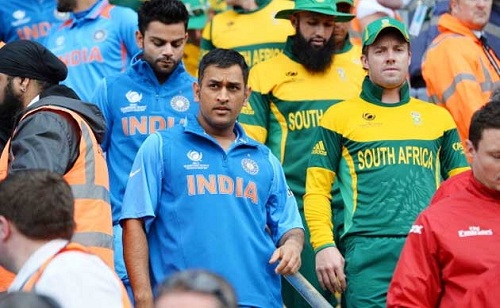 India and South Africa have never played four test series matches on each other which is true spirited challenge for showing some skills. South African Cricket Association(CSA) has termed this visit as the "Landmark Tour".
CEO of CSA Haroon Lorgat stated,"This will be the longest tour that we have undertaken to India and the first time we will play a four-Test series".
Both nations efforts in the series will cherish it as the most iconic event in cricket history. South African star batsmen A.B. de Villiers will be playing his 100th in the forth coming series.
Three Twenty20 games will be played from October 2 to 8th and One Day International's will be played from October 11 to 25th. After a week break South Africa Will be playing four Tests in Mohali (Nov 5-9), Bangalore (Nov 14-18), Nagpur (Nov 25-29) and New Delhi(December 3-7).
India Vs South Africa Schedule for the whole Tour is as follows:
Sept 29: T20 practice match (Delhi).
Oct 2: First Twenty20 International (Dharamshala, D/N).
Oct 5: Second Twenty20 International (Cuttack, D/N).
Oct 8: Third Twenty20 International (Kolkata, D/N).
Oct 11: First One-day International (Kanpur).
Oct 14: Second One-day International (Indore, D/N).
Oct 18: Third One-day International (Rajkot, D/N).
Oct 22: Fourth One-day International (Chennai, D/N).
Oct 25: Fifth One-day International (Mumbai, D/N).
Oct 30-31: vs Board President's XI (Mumbai).
Nov 5-9: First Test (Mohali).
Nov 14-18: Second Test (Bangalore).
Nov 25-29: Third Test (Nagpur).
Dec 3-7: Fourth Test (Delhi).