Indian former pioneer S Sreesanth is ready to make his debut in South Indian film industry as hero in a huge budget movie which will be simultaneously made in Telugu, Tamil and Malayalam. The film is to be directed by prominent filmmaker Sana Yadi Reddy who want to convey a tangy story of a cricketer and IPL. Sreesanth being a good cricketer he is also a good actor and dancer. Once the film complete its shoot, it will be dubbed in 14 other Indian languages.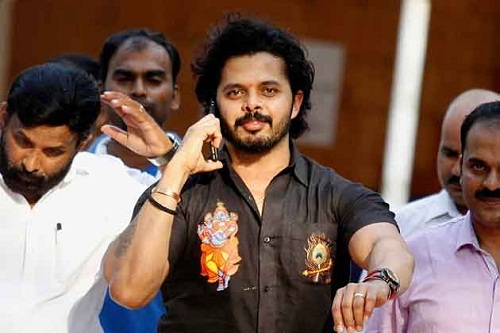 Making an official announcement of the film and its information Yadi reddy said,
"The film will go on floors in September and we are planning to wrap it up in six months."
Sreesanth who accepted a negative role in Bollywood film and started his shoot in Pooja Bhatt's 'Cabaret' now decided to welcome the roles in movies bringing up his desire to 'explore another side of his life'.
Sreesanth said, "This is my debut film in South and I am going to work with a big filmmaker like Sana Yadireddy. I can't ask for more. I am looking forward for a good acting career in South."
When this cricketer questioned about the BCCI decision oh his ban from playing cricket, Sreesanth replied, 'I will wait' until the country's supreme cricket body take a rave decision.
Yadireddy said, "I have seen him performing at many events and always wanted to work with him. When we narrated the story, he liked it very much and gave his nod immediately. The film will be in the backdrop of cricket and has a very good love story in it."
Last month Sreesanth was dispensed by Delhi Court from IPL in 2013 spot fixing. He said principally he was a cricketer first and he wish to restart his cricket career groove once BCCI thrust imposed ban on him.