Sri Reddy revealed Suresh babu Son Photos: Actress Sri Reddy alleged, Sexually abused by Tollywood actors and producers. She is revealed some producers Whatsapp chats on her facebook official page.
Sri Reddy Suresh Babu Son Abhiram Photos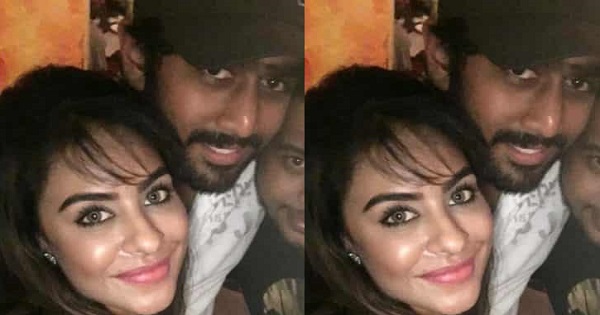 Sri leaks trending on social media from fats few days. Every time she alleged that I have proofs of top producer son photos, who dated with me. She was given many interviews but never released any proofs.
Sri Leaks – Sri Reddy Whatsapp Photos
Sri Leaks she named it like suchi leaks. everyone knows about suchi leaks, how suchi leaks revealed many celebrities behind screen life. like suchi leaks, Sri Reddy released Sri leaks of Tollywood celebrities.
Sri Reddy first Sri leaks of Telugu top producer Ramesh Puppala. She released shocking WhatsApp personal chatting photos with Ramesh Puppala. Later Sri leaks released Indian idol winner Sri Ramachandra Whatsapp chat pics.
Sri Reddy Tweets On Actor Nani (Natural Star)
She also tweeted on Tollywood popular actor named as Natural Star. Sri leaks never said his name directly, indirectly mentioned as the Natural star. How he behaves with an actress. She also, released popular short film VIVA Harsha Whatsapp chat pics.
She is always saying, Suresh babu son Abhiram dated with me. We both spent many days in their studio. He usually meets at his studio. Sri Reddy Abhiram Photos, videos released on tv channels. Check out the exclusive photos of Sri Reddy Abhiram.
Sri Reddy recently stripped her self at Maa Office. This video goes viral on social media and all over India. Check out sri reddy Video Here.