The previous Board of Control for Cricket in India (BCCI) president N Srinivasan has made desperate move to stay significant in Indian cricket legislative issues after the passing of Jagmohan Dalmiya. Srinivasan has interacted with previous BCCI chief, NCP supremo Sharad Pawar, in Nagpur on Wednesday and offered to back him in view of selection as the new board president. Srinivasan has also collaborated with his supporters in Bengaluru on Thursday to make future arrangements.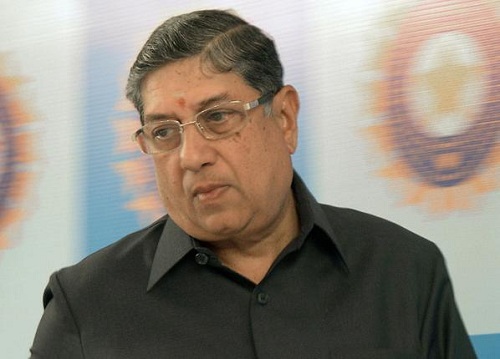 Interests put up by Srinivasan were gone for thwarting attempts by the Anurag Thakur group from propping up IPL Chief Rajiv Shukla as Dalmiya's successor. Speculations over Sourav Ganguly as between upcoming president of Cricket Association of Bengal (CAB) has given a support to the Thakur camp and was also examined in Srinivasan's Bangalore meeting.
Srinivasan's offer to the Maharashtra strongman originates from his longing intention to serve as Chief of the International Cricket Council till June 2016, furthermore from his urge to have a decisive plea in BCCI governmental issues. "We don't need the BJP to take complete control of cricketing issues," said an official near Srinivasan.
This arrangement in the board won't just help Srinivasan but also additionally Pawar, who has been far from national spotlight for some time now. Be that as it may, this electoral alliance together is still a long way from being successful and a few rounds of meetings are normal between the two groups in the coming days as the circumstance is extremely liquid.