Rumors circulating in Tollywood about super star Prince Mahesh Babu and S.S. Rajamouli's combined movie venture. Its time to end expressing doubts on the project because Mahesh Babu revealed the story discussion for feasible film with Rajamouli and soon film will make its start. He revealed this to media on account of attending a private event in Hyderabad.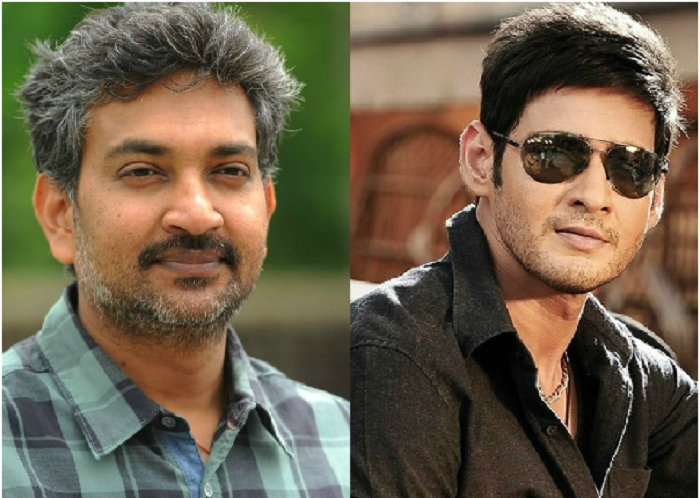 He took this occasion to praise Rajamouli on his marvelous and beautiful monumental work film 'Baahubali' on saying Rajamouli only can present films in such a way and said he is very happy that Telugu film industry is uprising in right way. On the other hand, S.S. Rajamouli too confirmed that he is soon going to work with Mahesh. He also mentioned he is always interested to work with Mahesh and had already signed a film with him which is to be produced by K.L. Narayana long ago.
Film source wisper that Galla Jaydev who was son-in-law of super star Krishna and brother-in-law to Mahesh Babu might be one of the reason for the joint project of Rajamouli and Mahesh Babu as he is close to Raghavendra Rao and even helped Rajamouil's Baahubali behinde the scenes.
Apart from this, there is another news that he is going to launch Nandamuri Mokshagna, if it happens then Sai Korrapati will produce the film. So Rajamouli will be totaly busy in next 3 years.
Currently Mahesh was busy with his upcoming film 'Srimanthudu' which is going tobe  released on 7th August, 2015 where as Rajamouli is enjoying the success of historical epic film 'Baahubali'.