Security has been tightened near Supreme Court complex after receiving anonymous call to blew up the building with bomb. Police has reported that one of the Supreme Court personnel has received the mail, whose identity cannot be furnished considering security issues. Delhi Police has taken control of Supreme Court vicinity immediately after receiving letter.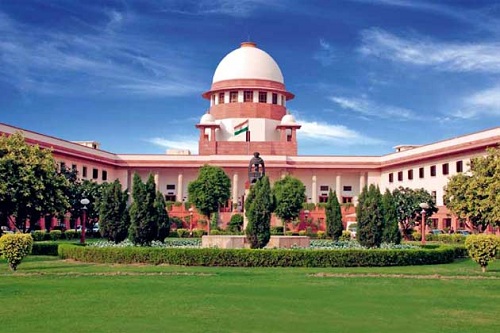 Union Minister and National Intelligence agencies were also intimated of the threat, government has also warned intelligence agencies to remain alert to strike whenever needed.
Delhi Police personnel has said, "We have received an email in which anti-national elements have threatened a bomb attack at the Supreme Court. We have forwarded the matter to our elite special cell for further probe. It could be a prank but we are not taking any chances."
Intelligence sources confirm the reason for threat might be Supreme Court Justice Dipak Misra, who has rejected Yakub Memon's plea had only received the anonymous threat letter.
Delhi Police and National Intelligence crew have already started investigating the issue. Police have incorporated a two-tier security mechanism around supreme court judge home at Tughlak road residence. Other judges were also provided with security outside their homes. Letter contained quotes about killing Justice Misra even he was surrounded by tight security.