On Wednesday the Supreme Court rejected an appeal looking for the hearing on the beef ban in Jammu and Kashmir which was heard at Jammu by High Court three-bench judge. A peak court bench of Justice Arun Mishra and Chief Justice HL Dattu dismissed the request, which fought that there was a worry of law and order circumstance if the hearing was held in Srinagar.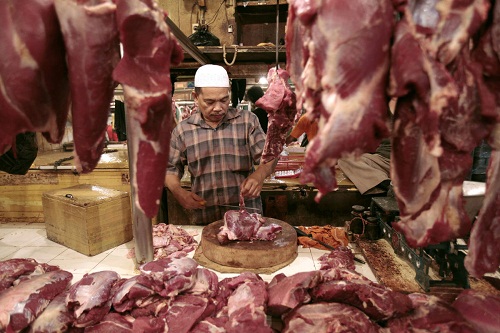 Chief Justice Dattu while dismissing the plea, said that on Tuesday night he had addressed Justice N Paul Vasanta Kumar, the Jammu and Kashmir High Court Chief Justice and he had said that there was no trepidation of a peace issue if the hearing to occurred in Srinagar. Former J-K Chief Minister Omar Abdullah had a week ago spoke to the in the J&K Assembly to pass a resolution against religious fanaticism. He then said, We ought to maintain the beam of light that Gandhi had seen in J&K. We ought to send over a message of fellowship and fraternity.
This House consistently takes steps to emphasize the firm and resolute confidence of the general population of Jammu and Kashmir in its age-old convention of secularism, pluralism and resilience. This House as the agent body of the public will of Jammu and Kashmir reasserts the requirement for reinforcing further the obligations of brotherhood and sustain the qualities that have recognized Jammu and Kashmir in the whole Subcontinent in the most attempting circumstances that drove the Father of the Nation. This House further urges administration at the national level over the partisan principles and looks for the public backing all through the nation in making a situation of peace and harmony with the goal that all segments of the society turn out to be genuine idea in India.