Taiwan based electronics manufacturing giant Foxconn is planning to invest $5 Billion worth to develop new firm in India. Foxconn chairman Terry Gou has stated during press meet at New Delhi claiming that India is offering provisions for investment which seems a good sign for Foxconn to develop, expand and manufacture in the country.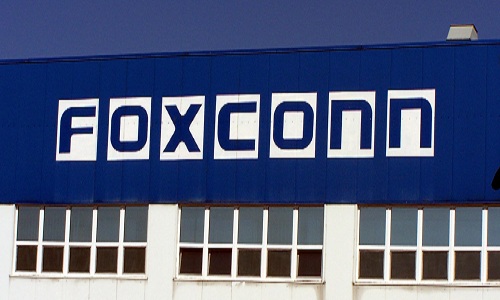 Company CEO Gau said he was constantly interacting with Indian officials to launch their companies manufacturing unit in the country, and termed nation as the fastest excelling Smartphone market in the world. Foxconn founder Gau along with Maharashtra's Chief Minister Devendra Fadnavis have officially announced the companies manufacturing unit in the state. This new unit will employee 50,000 people, and will be spread over an area of 1,500 acres. Company CEO expressed his interest in launching their unit in Maharashtra as a financial centre with resources like quality manpower and hub for Software & Hardware integration resources.
This move from Foxconn can also considered as a call from Modi's 'Make In India' motto and 'Digital India' campaigns there by making India boast in Manufacturing industries and thereby attracting other Billion dollar companies to invest in India. Foxconn has manufacturing units all over Asia, Europe, Mexico and Brazil which are leading assemblers of electronics which has 12 factories in China alone. Foxconn has quoted in the previous month that it would invest billion in India funding from Japan's SoftBank and Bharti Telecom services as well. Foxconn has not cleared that whether they are going to manufacture Apple i-Phone who are leading flagship business owners or any.