Tannishtha Chatterjee Slams Comedy Nights Video
When someone calls you black, what would be your response?. It can't be positive. That is what happened with Tannishtha Chatterjee. The actress attended Comedy Nights Bachao Taaza for the promotion of her latest movie Parched along with director Leena Yadav and co-star Radhika Apte. Latest buzz describe the incident when a national TV show roast became bullying about skin tone of Tannishtha Chatterjee.
Tannishtha Chatterjee Slams Comedy Nights Bachao Taaza
She was highly depressed and walked away from the show. According to her this kind of acts played in shows are nothing less than trash. The way they overact, personal comment, loud, and over the top feeble jokes are nothing more than a plot to grab TRPs. She took her facebook account and posted an article on how the comedy show hurt her personally and sound racist. It was sad from her viewpoint that even now also people gets abused by other for their complexion.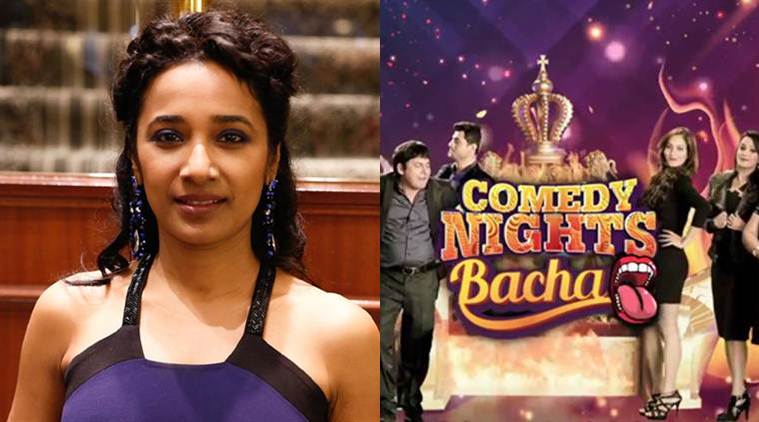 The actress was referred to as 'kaali kalooti' and the hosts also made a nasty comment on actress by asking her as she been eating kala jamun since childhood as a result she got kala mooh. This hurt her sentiments and felt humiliating too.
Tannishtha Chatterjee On Roasting Her Dark Skin Video
Comedy Nights Bachao Taaza is an Indian comedy television series. Celebrities are invited to promote their movies on the show till now. It is just amazing to see the celebrities enjoying with the cast members of the show, but it did not go well with the actress. Everyone has a name, with a story following it. She was looking forward to being roasted. But the moment she felt awkward she was in mood to stay but sat their to give another shot but the whole idea of entertainment goes on pointing of her dark complexion.
She approached the channel team to describe her displeasure. But the channel was confronting her about the whole idea of fun and laughter.
She on her Facebook post also noted issues and problems faced by people face because of their dark complexion how still people are rejected from jobs and society search for white and fair skin bride and so on. She addressed that what she faced was not personal but a burning issue in the country.