Tata Docomo New 3G Plans My Best Offer Data Pack
Internet Data Plans in India are not consistent with the impact of Reliance Jio.  Telecom Operators are attempting to retain their customers and providing the data plans with good prices. Recently Airtel, Vodafone has slashed the data tariff plans to satisfy their customers and to beat the Reliance Jio effect. Now the Tata Docomo entered the race by releasing new data plans for the customers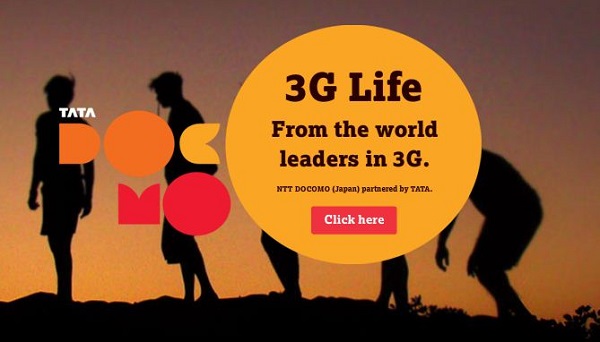 Tata Docomo New 3G Plans
Tata Docomo announced a new 3G internet data pack plans for its prepaid customers across Karnataka market. Tata Docomo My Best Offer is now offering a variety of 3G internet data packs starting from Rs 91. As per the latest Tata Docomo My Best Offer pack the DoCoMo customers will receive 1GB data for just Rs.91. The other offer packs are customers will get 2GB data at Rs. 182 and 3GB data at Rs. 273. The main goal of the Tata Docomo is to make the internet data plans affordable for the customers. To see these offers Docomo customers have to dial *123# from their mobile.
Tata Docomo 3G Plans Tariffs
The rise in the demand for quality data services has arised in a very increase in data products within the market, that despite the fact that looks quite enticing have some hidden price related to it. At Tata Docomo, we believe the attribute of transparency in our offerings. With the quality of this offer, customers won't need to worry regarding any hidden cost or terms and conditions as each plan can offer the worth that they'll choose. We are certain that this new offering can give most delight and satisfaction for our customers.