Ruling 'Telangana Rashtra Samithi' (TRS) powered with many promises out of which education sector improvement is one of the major initiative. But now that has become a faraway fantasy. Without vice chancellors in 10 state run universities there are poor disturbances like research shortage, lack of staff, government default of hostel fee payment balance and many others. Since last year July, Telangana University in Hyderabad and Osmania University do not have usual VCs while Potti Sriramulu Telugu
University and Palamuru University in Mahabubnagar are under very high staff and funds difficulty.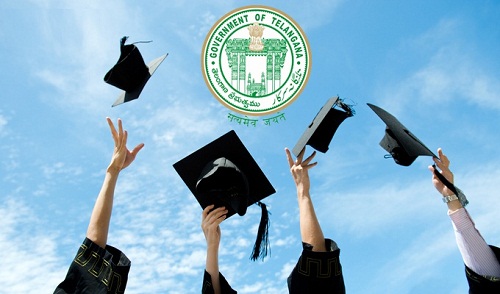 Few officials cautioned government saying several universities by November will lose certificate of National Assessment and Accreditation Council (NAAC) along with loss of funds from University Grants Commission (UGC) until saving efforts taken by government to recruit staff basing seniority. The general process of recruiting new VCs for 10 varsities may be a long procedure and governor has outright powers in VC selection at present. At the same time All India Universities Employees Confederation at Kakatiya University raised large protest over refusal of government on payment revision commission to provide benefits to varsity staff in conflict of promises.
TRS government plans new education policies which made Educationists become highly difficult while state is striving to execute RTE Act in primary and secondary education. When compared to private schools which are opening many new branches, government schools are being shut down that emulate poor government system. Telangana spending on education has been drift at 3.6% mark that is one from lowest BRIC countries.