Private Telecom operator Telenor has introduced a free Insurance scheme for its 47.55 million  customers as well as its possible new customers across its six operating circles.
This scheme would give a security of upto 100 times the value of recharge spend by the user with a maximum cover of 50,000 per connection per month.
The customer no need to pay any premium but they need to increment their amount spend on recharge if they spend less than Rs.499.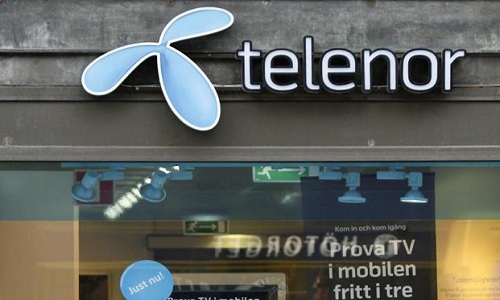 Telenor will associate with ShriRam Life Insurance and MicroEnsure to reach this initiative to the masses and the customer need not pledge any documents to cover this insurance plan. Trained staff will be available to guide the customer for answering their queries.
"This is an innovative product that will bridge the disparity in access to life insurance among the low and middle-income individuals. With insurance penetration being very low in the country, our scheme has the potential to empower society through financial security," said Telenor India CEO Vivek Sood.
In the event of demise of any Telenor user his family can claim the amount by submitting the documents like death certificate, nominee ID proof and the SIM card and the amount will be settled in a week.
"It would help contribute meaningfully to the financial inclusion agenda of the government ensuring financial security for family members," the company said.
"Our deep understanding of mass-market consumers' behaviour, a huge retail network and efforts to create awareness around services beyond basic voice will enable us to remove persistent financial risks faced by our customers. With the life insurance offer, Telenor will create a unique differentiation in financial services just like we have done with our affordable mobile service," Sood added.
Customers can utilize the service by calling customer call center or dial the self-help menu *121# or choose to approach nearby Telenor stores.
The six circles Telenor operates are – UP (West), UP (East), Bihar (including Jharkhand), Andhra Pradesh, Maharashtra and Gujarat and rolling out commercial operations in Assam.