Tesla CEO Elon Musk has said that the company might set up a Gigafactory in India to manufactures lithium ion batteries. This came in response when asked Musk about plans to set up a factory in India.
Prime Minister Narendra Modi has visited Tesla factory during his Silicon Valley visit last month and discussion was primarily focused on setting up powerwalls battery pack, with an eye on procuring renewable energy technologies for India.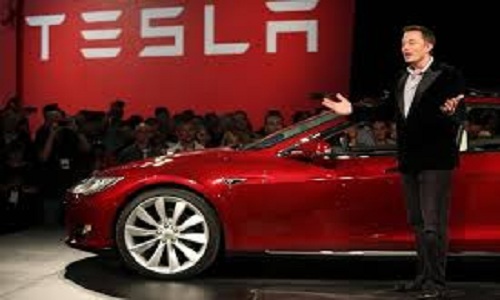 The Gigafactory will manufacture more batteries than the world's overall production this year, will be constructed at Nevada in the US. It produces Lithium ion batteries which are used by Electric cars, as well as it will manufacture a power storage device called Power Wall.
Industry professionals says that a lithium ion battery factory at a large scale will bring down the prices and increases extensive adoption, essential for storing renewable energy which is produced through wind or solar. Vineet Mittal, managing director of Welspun Energy says that there has huge requirement for battery technology for storage than other developed countries.
Recent reports states that Tesla is planning to build a factory in China soon, but Mask dismissed it by saying that it takes another three to four years to launch model 3.
Tesla Model S is priced at $70,000 (Approx.60 Lakh) and a very few units are sold in India, but there is a huge demand in China where more than 1,300 units have been sold out.