Shashi Tharoor written a ferocious letter to Congress President Sonia Gandhi accusing the party jurisdiction for not acknowledging his 'Sincerity' dissociating himself from the party. He exhibited his dissent with party's generalship to stand parliament. At the meeting he expressed his demur to media reporters stating that he became an 'isolated figure' but all have recommended that party must not stand parliament showing their disagreement with his statement.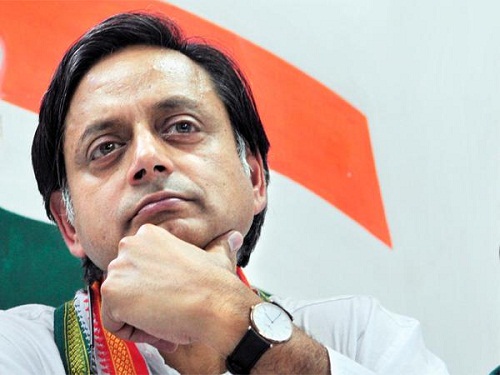 A query was asked him through an email to which he made his response as he would rather deny or confirm the news because reacting to such a question validate the inquiry line. The exact date of the letter that had written was not known but reports say it was written when Tharoor raised an issue on reservations at the scheme embrace in Parliament.
Tharoor stated, "I was dismayed, indeed distressed, by our exchange at the morning meeting. Yet, your comments this morning were based on the assumptions that I was responsible for the leaks! Why on earth would I have spoken to the media to undermine myself and my standing within the party? I hope there is no misunderstanding of either my conduct or my intentions."
Sonia Gandhi confounded Tharoor on 22nd July for leaking the meeting proceedings of Congress MPs. As per reports Gandhi was not in a mood to listen Tharoor's clarifications. Tharoor said few people have headed to influence about the speaking against party's interest to the media. But truth cannot be hidden as leaking is the habit of collaborator and recreant.
"I have served the party's interests with sincerity and to the best of my ability, while often feeling that this has neither been seen nor appreciated. The events of the last 24 hours sadly suggest that this remained the case," said Tharoor.