Trinamool Congress MLA, Soharb Ali is jailed for two years facing charges of stealing iron scrap from Railways in 1995. Seventh Judicial Magistrate's court in Asansol has delivered the verdict on Sohrab on two others issuing the same punishment and a fine of Rs.5,000 each. Jagadindra Ganguly Counsel has declined Ali's bail petition, where he approached High Court for availing a regular bail. Sohrab was issued with a bail over personal bond surety of Rs.10,000.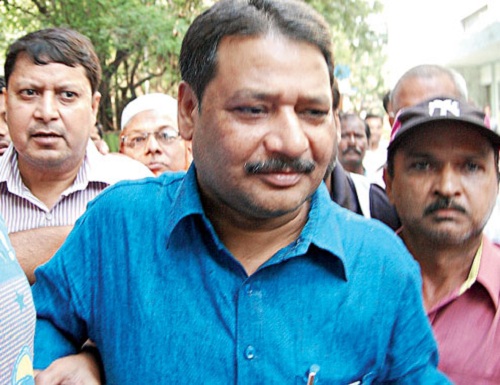 Former Lok Sabha Speaker – Somnath Chatterjee and Former Assembly speaker – Abdul Halim have stated that Sohrab has lost his Assembly membership after court delivered verdict. Assembly speaker will soon be informing Election Commission to eliminate him from Raniganj constituency.
At present State Assembly Speaker Biman Mukherjee stated, I have not personally received a copy of the judgement, I have known the information through media itself, I will proceed accordingly after finalizing the order.
Halim said, "The court has given suspended the sentence for three months and not the conviction. He has been convicted and it means that he is no longer an MLA." Chatterjee added that even if a higher court ruled in Ali's favour, he will have get re-elected."

Ali's counsel Jagadindra Ganguly said, "He has been sentenced for two years but the sentence has been stayed for three months to give Ali time to appeal before a higher court. Since there was a stay on the order, Ali will remain MLA for the time being."