A police complaint has been lodged against Tamil Nadu Congress chief 'E.V.K.S.Elangovan' at TNCC office in Chennai for proclaimed intimidation by a former staff a day after stimulating a notice from National Commission for Women (NCW).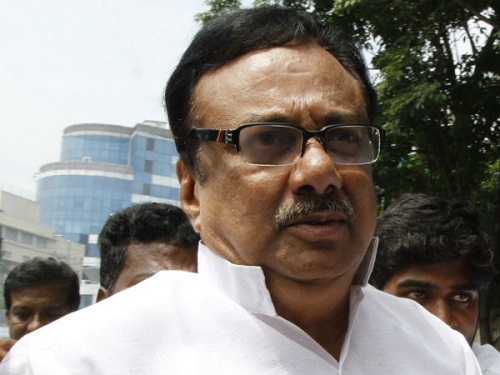 On Monday he would meet Tamil Nadu general secretary Mukul Wasnik at AICC headquarters. Yet Mr. Elangovan has been not permitted with time by Congress president Sonia Gandhi or either its vice president Rahul Gandhi. A Congress source said,
"It would appear that Mr Elangovan's position has now become untenable."
Since few days TNCC Chief held meetings with central leaders in capital to produce story from his side in the case and also to explain evidently offensive comments on Prime Minister Narendra Modi who recently met Tamil Nadu Chief Minister Jayalalithaa. Initially it led police case next NCW notice followed by freshly generated controversy with AIADMK body banging avenue.
NCW chairperson 'Lalita Kumaramangalam' on Saturday confirmed that a notice was sent to Mr. Elangovan after considering the complaint registered in Chennai by Ms. Valarmathi. Chairperson stated,
"A notice has been issued to Mr. Elangovan and he has been given five days to respond to it."
Mr. Elangovan and Narayanan influenced to deal TNCC Trust with Ms. Valarmathi asking her to collect illegally Rs. 10 lakh from 35 to 120 shops which run on the land of Trust. When Valarmathi denied, she alleged that she was harassed by them. So a case was filed against them in Chennai.