Just some time ago Telugu Film Industry has lost two great comedians Mada Venkateswara Rao and Kallu Chidambaram. Even before forgetting the news another comedian has expired leaving us in dark. Kondavalasa Lakshman Rao (69) died on Monday at NIMS Hospital, Hyderabad due to age related illness.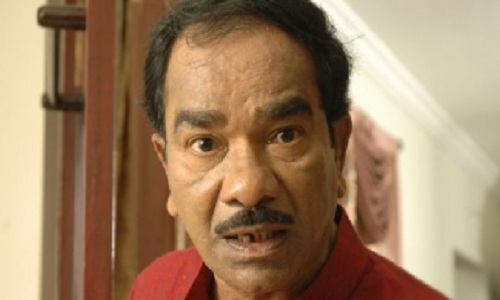 He was born on 10th August 1946 in Srikakulam and studied in Visakhapatnam. Before starting his career as a comedian, he was a theater artist who performed more than thousand stage shows. He was first introduced by the director Vamsi in 2002 for his romantic comedy film 'Avunu Vallidaru Istapadaru' . The famous dialogue in the movie 'Aithe Okay' has impressed the audience and  gained him much popularity. Later he became a very successful actor by working with almost all top stars in Tollywood. This talented comedian never looked back in his career, and featured in more than 70 films.
His popular movies include Donga Ramudu and Party, Simhadri,Satyam, Evadi Gola Vadide, Kanchana Mala Cable TV, Rakhi and Sainikudu. Sri Vasavi Kanyaka Parameswari Charitra in 2014 was his last film. 
According to the reports, he was suffering from many illness from the past one and half year and undergoing treatment in NIMS,where he took his last breath on Monday.
His demise has shocked his fans as well as Telugu Film Industry. Many celebrities have mourn his death and expressed their condolences through social media.