Uber, the taxi hailing service is said to have signed an agreement with India's largest wireless carrier Bharti Airtel to provide high speed internet for Uber riders across the country. This service is launched in Mumbai, it will be the first city in India to enjoy the free 4G internet access in cars.
The partnership also extends further than Internet access. Additionally, the riders across the country can now able to pay money for their trips using with Airtel's mobile wallet, Airtel Money. This is the third option for users in india where they are already paying with credit card and cash.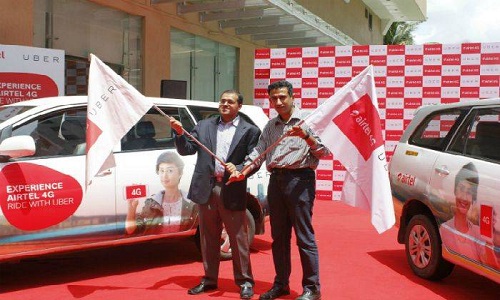 "As part of the commercial agreement, Airtel will install Wi-Fi device in all its contract cars and will provide devices to its driver-partners. Additionally, Uber will accept money through Airtel Money as a mode of payment," said Srini Gopalan, director, consumer business of Bharti Airtel.

"You will be able to access free 4G internet, all cities, all riders, (there are) no exceptions. The service will be rolled out in a phased manner soon," said Amit Jain, president of Uber India.
This taxi firm is currently holding 1,50,000 driver-partners across 18 cities.Uber said it has raised to $100 million investment from Tata Group, and it is seeking a millionth ride by the end of march 2016.
This association will provide another convenient payment option that will make Uber a first technology platform to officially launched Airtel money.
Users who top up with Airtel money wallet will earn Rs.500 free for a limited ride.