Uninor, the subsidiary of Norwigen telecom 'Telenor' group in India has granted a biggest contract of worth Rs.1200 crore to Chinese telecommunication company Huawei for upgrading and managing its network across the subcontinet.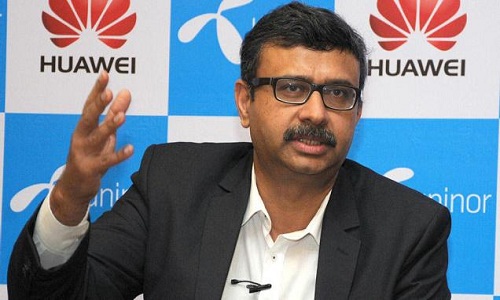 Uninor Chief Executive Officer Vivek Sood has signed this three years agreement with Huawei Vice President Baker Zhou at a conference. Under this deal Huawei India will be develop and manage all the six telecom circles -Gujarat, Maharashtra, Andhra Pradesh, UP (East), UP (West), Bihar (including Jharkhand) which as of now has nearly 24,000 bases stations. It is also planning to start its services in Assam too.
"We have extended our partnership with Huawei to modernise our network by making it future ready as well as manage it. We will be investing Rs.1,200 crore in this project. This will help us increase spectrum efficiency and make our network future technology ready," Telewings Communications Services (Uninor) CEO Vivek Sood said.
This project will also upgrade  5,000 mobile tower sites in the present year and remaining 19,000 sites will be upgraded in the next year.
Telewings COO Tanveer Mohammad said, "By 2017, we will move completely to IP network and will be ready to embrace big data era. Through our network we will be able to figure real time need of customers."
When question about introduction of 4G services the CEO said the company is focusing on basic needs of customer the decision will be taken when necessary.
At present Uninor is having 40 million mobile customers in the country with 24% active users.